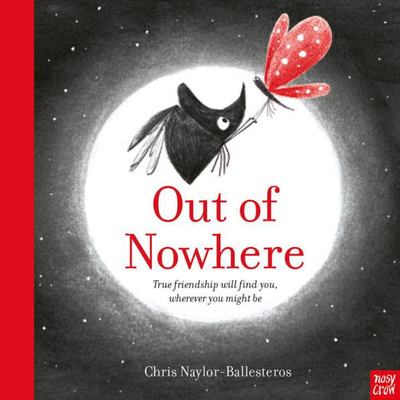 $17.00
NZD
Category: Friendship, Love, Mindfulness
A beautiful, touching tale full of heart and visual humour from the creator of The Suitcase. A feel-good picture book about friendship and change, from the bestselling author of The Suitcase, translated into over 20 languages. Beetle and Caterpillar are best friends. Every day, they sit together on a big rock, sharing a picnic and looking out over the forest. But one day, Caterpillar goes missing and, try as he might, Beetle cannot find her. Just as he is about to give up hope, a very friendly (and rather familiar) butterfly appears out of nowhere. Can it be his friend? She might look different but she is still just the same and they are together again, at last.   A heartwarming story from bestselling author, Chris Naylor-Ballesteros, shortlisted for Oscar's Prize 2020 and The Kate Greenaway Award 2020.   ...Show more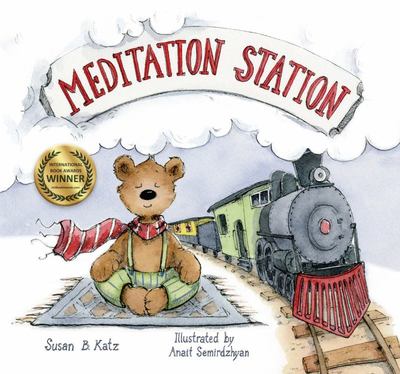 Meditation Station
by Susan B. Katz; Anait Semirdzhyan (Illustrator)
$37.00
NZD
Category: Friendship, Love, Mindfulness
Winner of the 2020 International Children's Mind/Body/Spirit Book Award Your racing train of thoughts may try to take you down the railroad tracks, but you can stay in the Meditation Station, where children ages 4-8 learn how to calm their bodies and minds. All aboard for Meditation Station It's time to learn how to manage our busy minds, difficult feelings, and frustrations by staying with our breath and in our body. Your train of thoughts might be racing, but you can manage it with some simple steps. Take a deep breath in, and then let the breath out slowly. That is how you will learn what meditation is all about. The next train is coming. Can you hear it chugging along? Stay in the meditation station--don't hop on the train Just wave goodbye to your racing mind and find inner calm. ...Show more
$28.00
NZD
Category: Friendship, Love, Mindfulness
Six-year-old Asiya loves to go to Nanu's house. Best among all of Nanu's treasures is the big old chest filled with quilts that tell the stories of the women in Asyia's family. A beautifully woven tale about the bonds of love, culture and memory.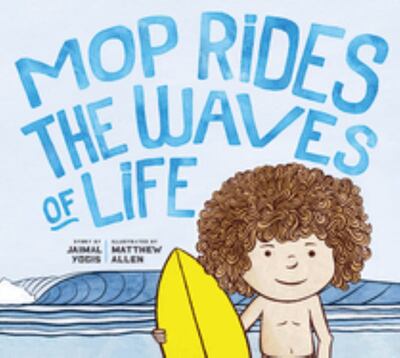 $37.00
NZD
Category: Friendship, Love, Mindfulness
If only life could be like surfing Having "funny" hair and being embarrassed in school is hard, but when little surfer Mop studies the lessons of the waves--breathing, letting the bad waves go by, and riding the good ones--he learns how to bring the mindfulness and joy of surfing into his whole life.   Celebrated San Francisco surfer-journalist-dad Jaimal Yogis teaches 4-8 year olds timeless beach wisdom with the story of Mop, a sensitive and fun-loving kid who just wants to be in the ocean.   Going to school and navigating classmates can be hard--but all that goes away when little surfer Mop paddles out in the waves. With a few tips from his clever mom, Mop studies the wisdom of the water and learns to bring it into his life on land: taking deep breaths, letting the tough waves pass, and riding the good ones all the way. With newfound awareness and courage, Mop heads back to land--and school--to surf the waves of life.   With stylish full-color beachy illustrations from cover to cover. ...Show more

$38.00
NZD
Category: Friendship, Love, Mindfulness
Bestselling author/artist Nancy Tillman celebrates the lifelong bond between parent and child. Not just about newborns, Because You're Mine stands as a testament to a parent's protection and support of their child through all ages and stages.   The clouds can blow, the wind can call, the snow can come , the rain can fall-but they'll just have to wait in line . . .   Because you're mine. Because you're mine.   Like Love You Forever, this is sure to be an evergreen gift and a new classic. ...Show more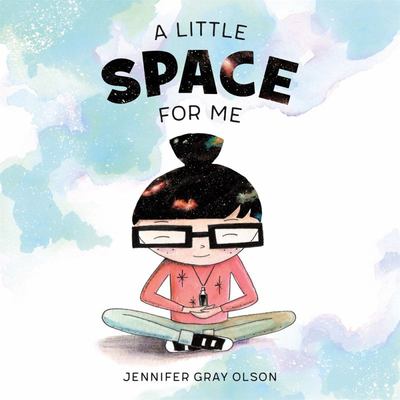 $38.00
NZD
Category: Friendship, Love, Mindfulness
With clever, inventive art and universally relatable themes, A Little Space for Me by Jennifer Gray Olson is a heartwarming picture book about the importance of mindfulness, understanding, and finding a moment of peace within a big, busy world. Sometimes, when it's too loud, too crowded, too messy, too smelly, or for no reason at all, you might just need a little bit of space to feel like yourself again. ...Show more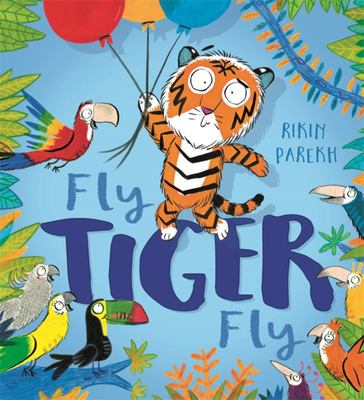 $20.00
NZD
Category: Friendship, Love, Mindfulness
Riku's family have all achieved something special - and Riku wants to be special too. His dream? To be the world's first ever flying tiger! Only Riku's friend Jim has doubts . . . Tigers don't have wings. (And Jim should know - he's a parrot!) But Riku is one determined little tiger. With help from Jim and some feathered friends, will Riku make it off the ground and into the air? This hilariously funny book from Rikin Parekh celebrates dreams, determination and the power of friendship. It's a must-read for any little person with BIG ambition! ...Show more
$28.00
NZD
Category: Friendship, Love, Mindfulness
"This is the first time / There's ever been you, / So I wonder what wonderful things / You will do." In this timeless poem about growing up, Emily Windfield Martin explores all the things you can choose to be, from brave and bold to creative and wise. Filled with beautiful, quirky illustrations and cl ever rhyme, grown-ups will love reading this book to their children at any age as they lovingly consider all the possibilities that lie ahead. Its enduring message of love and acceptance as children grow and change is both universal and poignant, and it one to share over and over again. ...Show more
$30.00
NZD
Category: Friendship, Love, Mindfulness
Alice wishes she had someone her own size to talk to. Then one day her wish comes true. Through hope and chance, love and loss, two little ones who need each otherfind each other. A heartwarming story from award-winning author and illustrator Gus Gordon about loneliness, saying goodbye and the value of life-affirming friendships. ...Show more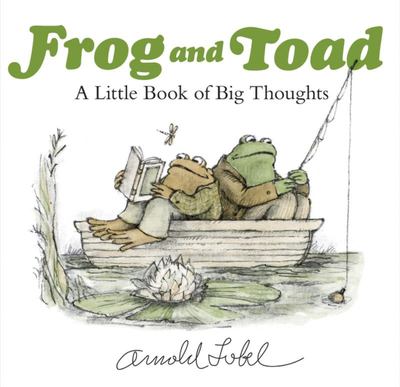 $30.00
NZD
Category: Friendship, Love, Mindfulness
Words to Live By Beloved quotes from Frog and Toad are gathered together in this beautiful keepsake book on friendship and life. This 48-page jacketed hardcover contains timeless quotes from the inimitable, inseparable pair, together with classic illustrations selected from the original four stories. This lovely volume is perfect at graduation, for birthdays, or just because. Celebrate fifty years of Frog & Toad ...Show more
$20.00
NZD
Category: Friendship, Love, Mindfulness | Series: Pea and Nut Ser.
Meet Pea and Nut: best friends and also ... best rivals! When a chilled-out panda and a hyperactive flamingo go head to head, there can be only one winner. Pea the panda relaxes by the pool. Nut the flamingo doesn't do relaxing. It's time for a race, and this time Nut is going for gold!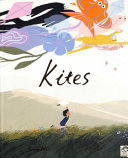 Kites
by Simon Mole
$16.00
NZD
Category: Friendship, Love, Mindfulness
David has just moved house; new surroundings without the support of familiar people. Perhaps if he can make a kite and join the children on the hill he will find friends. But does he have the right materials?   The day that David moved to Fivehills, The first thing he noticed was the kites. Little k ites, big kites Eagle kites, pig kites Golden Frog kites with car headlights for eyes Mirror kites singing the sky back at itself…   David knows that to fit in at Fivehills, he needs a kite. But when he makes one, the other kids of the town aren't too impressed. They say it needs this, then it needs that, then it needs something else… soon David's kite doesn't feel like his any more. But David remembers what his Grandpa said - "Let's see what we've already got. More often than not, we'll find the answer inside" and learns that when you're happy with yourself, friends will follow.   ...Show more