$18.00
NZD
Category: Picture and Board Books
The perfect story to remind children about the importance of kindness. 3, 2, 1, go! Ned the hamster has been in training for the Great Garden Hamster Race but when race day arrives, the route is cluttered with critters in need of help. Will he realise that a few small acts of kindness are more importa nt than winning at any cost? This positive picture book from author/illustrator Kim Hillyard will inspire all readers big and small to look up and offer help to those who might need it.   Also available from Kim Hillyard: Mabel and the Mountain ...Show more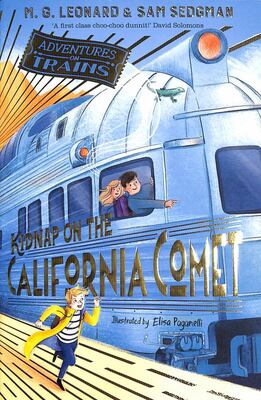 $18.00
NZD
Category: Middle Fiction | Series: Adventures on Trains
Board the California Comet and help Harrison Beck to solve another heart-stopping mystery in the second Adventures on Trains story, Kidnap on the California Comet, from the bestselling authors M.G. Leonard and Sam Sedgman. After the excitement of his adventures aboard the Highland Falcon Thief, Harriso n Beck can't wait for the opportunity to go on another amazing train journey. So when his Uncle Nat invites him aboard the California Comet, the iconic three-day train journey from Chicago to San Francisco, he leaps at the chance to travel. But when the daughter of billionaire entrepreneur August Reza goes missing en route, Hal finds himself with another mystery to solve. Can he uncover the kidnapper before the journey's end? An adrenaline-fuelled journey across America from bestselling authors M.G. Leonard and Sam Sedgman in the second mystery adventure in the major Adventures on Trains series. 'A chuffing triumph' The Times Children's Book of the Week on The Highland Falcon Thief ...Show more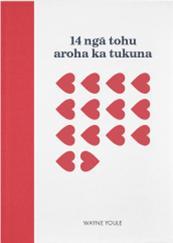 $20.00
NZD
Category: Te Reo
When we're apart from the ones we love, how do we get our kisses to them? We blow them! The blown kisses in this charming book travel far. Tied to a rocket, attached to a pigeon, kicked like a rugby ball – and many other imaginative ways. Wayne Youle (Ngāpuhi, Ngāti Whakaeke, Ngāti Pākehā) is one of A otearoa New Zealand's leading contemporary artists. His work is bright, playful and full of kindness. Wayne lived in isolation for 14 days during the COVID-19 lockdown. He created 14 ways to share blown kisses with his sons. This book is dedicated to everyone around the world in lockdown who can only blow their kisses. A book for children. And a delightful gift for anyone. Available in te reo Māori and English. ...Show more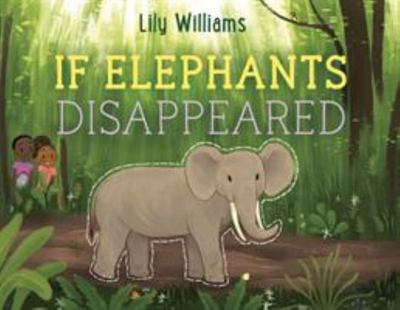 $35.00
NZD
Category: Non Fiction | Series: If Animals Disappeared Ser.
What would happen if elephants disappeared? Trace the repercussions of a world without elephants in writer and illustrator Lily Williams' third picture book about loss and conservation.The Congolese forest is home to many types of animals. Some are strong. Some are slippery.Some are loud.And some, like the elephant, are BIG.The elephant has become synonymous with the image of African wildlife. They can grow over 10 feet tall and eat up to 300 pounds a day. While these giants are beloved figures in movies and zoos, they also play a large role in keeping the forest ecosystem healthy.Unfortunately, poachers are hunting elephants rapidly to extinction for their ivory tusks, and that could be catastrophic to the world as we know it. ...Show more
$30.00
NZD
Category: Poetry
A picture book of haiku-inspired poems celebrating the four seasonsBeautiful day!Teach me, too, how to fly,mother swallow! In simple, poetic verse, a child observes their world from spring to summer, and autumn through winter, in this gentle ode to the seasons, accompanied by exquisite illustrations. ...Show more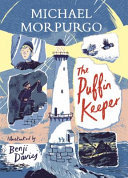 $37.00
NZD
Category: Middle Fiction
It was Benjamin Postlethwaite's job all his long life to make sure the light shone brightly high up in the lighthouse on Puffin Island. Not once in all his years as the lighthouse keeper had he ever let his light go out. But sometimes even the brightest light on a lighthouse cannot save a ship. This is a story of a life-changing friendship, a lost puffin, and a lonely artist. It's the story of an entire lifetime, and how one event can change a life forever. From masterful storyteller, Michael Morpurgo, and world-class illustrator, Benji Davies, comes a magical new story. This truly beautiful tale will enchant readers of all ages. ...Show more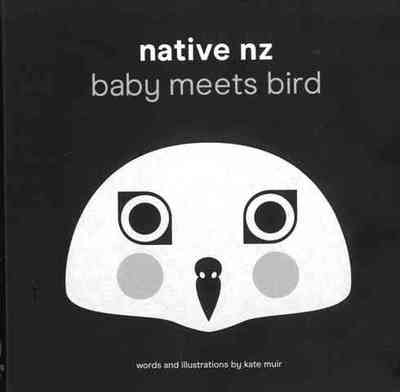 $20.00
NZD
Category: Picture and Board Books
Designed to focus and calm your baby, this book creates the perfect opportunity for bonding, cuddles and storytime Your baby will be captivated by these high contrast nz native bird faces, which will help them to develop a greater understanding of the world around them. Studies have shown newborns prefe r to look at faces rather than objects as face recognition is important for our survival Newborns prefer to look at black and white geometric imagery, as it allows their minds to rest, lengthen their attention span, improve memory and develop their nervous system ...Show more
$28.00
NZD
Category: Non Fiction
This is where I stand. All day, every day. All night. Every night. A beautiful story centred around the statue of a WWI soldier which could be any soldier. The statue gives readers an insight into the soldiers memories of the war as well as what he has seen from his pedestal as the years have passed. ...Show more
Dog Tucker
by Kathryn Drinkwater
$20.00
NZD
Category: Middle Fiction
Angry and defiant, thirteen-year-old Devlin believes hes unwanted. His younger siblings, who have also been in foster care, are now back home with his mother, who is in an abusive relationship. Hes fed up with changing schools and foster homes, and tries unsuccessfully to run away from his foster-uncles farm. Then, when he meets a horse about to become dog tucker, Devlin makes a deal with his foster uncle and takes on the job of saving it. Through his involvement in the harness racing scene, he is instrumental in unravelling a racing scandal.     ...Show more
$18.00
NZD
Category: Picture and Board Books | Series: How Do Dinosaurs?
Jane Yolen and Mark Teague's phenomenally best-selling dinosaurs are back, and this time they're going to school!What would you do if a very large ceratosaurus stomped into your classroom? And what if the student sitting next to you was a gigantic silvisaurus - who decided to jump on top of his desk?Com e along for a very unusual day where dinosaur show-and-tell, story time and playtime antics will make even the best-behaved dinosaurs laugh out loud. School has never been so much fun! ...Show more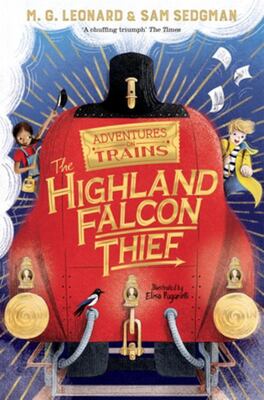 $18.00
NZD
Category: Middle Fiction | Series: Adventures on Trains
Adventures on Trains is a major mystery series from the prize-winning M.G. Leonard and Sam Sedgman. First stop, The Highland Falcon Thief, a breathless train journey full of deceptions, puzzles and clues to solve. Harrison Beck is reluctantly joining his travel-writer Uncle Nat for the last journey of t he royal train, The Highland Falcon. But as the train makes its way to Scotland, a priceless brooch goes missing, and things are suddenly a lot more interesting. As suspicions and accusations run high among the passengers, Harrison begins to investigate and uncovers a few surprises along the way. Can he solve the mystery of the jewel thief and catch the culprit before they reach the end of the line? Hear whispers in the dining car, find notes in the library, and unknown passengers among the luggage as you help Harrison to solve the mystery aboard one of the world's grandest trains. Fast-paced and packed with illustrations and clues, Adventures on Trains is a stop you won't want to miss!   ...Show more