$35.00
NZD
Category: Travel Writing
Pip and Shannon dreamed of living the good life. They wanted to slow down, grow their own food, and spend more time with the people they love. But jobs and responsibilities got in the way: their chooks died, their fruit rotted, and Pip ended up depressed and in therapy. So they did the only reasonable t hing - they quit their jobs, pulled the children out of school and went searching for la dolce vita in Italy.One Italian Summer is a warm, funny and often poignant story of a family's search for a better way of living in the homes and on the farms of strangers. Pip sleeps in a woodshed, feasts under a Tuscan sun, works like a tractor in Calabria and, eventually, finds her dream - though it's not at all the one she expected.   ...Show more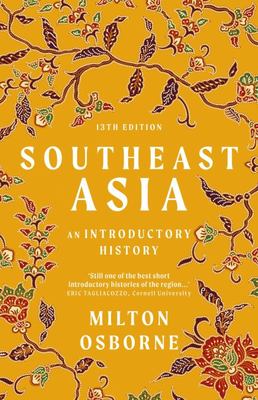 $33.00
NZD
Category: Travel Writing
A lively and easy-to-read guide to Southeast Asian history written by one of the world's pre-eminent historians of the area.
$37.00
NZD
Category: Travel Writing
A FINANCIAL TIMES BOOK OF THE YEAR We think we know ancient Greece, the civilisation that shares the same name and gave us just about everything that defines 'western' culture today, in the arts, sciences, social sciences and politics. Yet, as Greece has been brought under repeated scrutiny during the f inancial crises that have convulsed the country since 2010, worldwide coverage has revealed just how poorly we grasp the modern nation. This book sets out to understand the modern Greeks on their own terms. How did Greece come to be so powerfully attached to the legacy of the ancients in the first place, and then define an identity for themselves that is at once Greek and modern? This book reveals the remarkable achievement, during the last 300 years, of building a modern nation on, sometimes literally, the ruins of a vanished civilisation. This is the story of the Greek nation-state but also, and perhaps more fundamentally, of the collective identity that goes with it. It is not only a history of events and high politics, it is also a history of culture, of the arts, of people and of ideas. ...Show more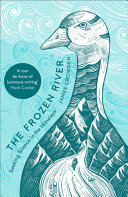 $28.00
NZD
Category: Travel Writing
'A tour de force of luminous writing.' Mark Cocker, Spectator In 1976 James Crowden left his career in the British army and travelled to Ladakh in the Northern Himalaya, one of the most remote parts of the world. The Frozen River is his extraordinary account of the time he spent there, living alongside the Zangskari people, before the arrival of roads and mass tourism. James immerses himself in the Zangskari way of life, where meditation and week-long mountain festivals go hand in hand, and silence and solitude are the hallmarks of existence. When butter traders invite James on their journey down the frozen river Leh, he soon realises that this way of living, unchanged for centuries, comes with a very human cost. In lyrical prose, James captures a crucial moment in time for this Himalayan community. A moment in which their Buddhist practices and traditions are in flux, and the economic pull of a world beyond their valley is increasingly difficult to ignore. ...Show more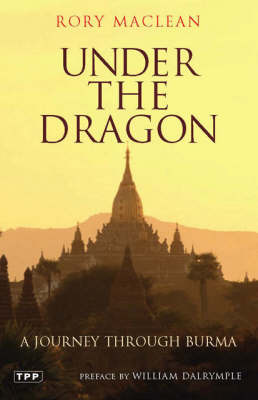 $29.00
NZD
Category: Travel Writing
The memory of a brief visit to Burma had haunted Rory MacLean for years. A decade after the violent suppression of an unarmed national uprising, which cost thousands of lives and all hopes for democracy, he seized the chance to return. Travelling from Rangoon to Mandalay and Pagan, into the heart of the Golden Triangle, he hears stories of ordinary people struggling to survive under one of the most brutal and repressive regimes in the world and meets Aung San Suu Kyi, perhaps the most courageous woman of our time and the embodiment of all Burma's hope. On his journey MacLean exposes the tragedy of a hundred betrayals. "Under the Dragon" is a perceptive and heartbreaking portrayal of contemporary Burma, a country that is shot through with desperation and fear, but also blessed - even in the darkest places - with beauty and courage. ...Show more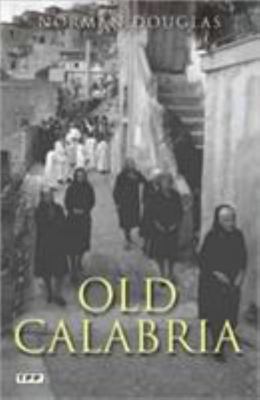 $30.00
NZD
Category: Travel Writing | Series: Tauris Parke Paperbacks Ser.
Calabria. A dramatic peninsula of rugged mountains and windswept coastlines facing Sicily - 'the most beautiful kilometre in Italy' - wrote Gabriele d'Annunzio of its coastline. Though steeped in a rich and ancient past, Calabria had been lost from view when Norman Douglas visited in the early 1900s. Lo ng familiar with southern Italy, the region captivated him and the wild and unspoilt landscape inspired him. Tracing a typically adventurous route from the promontory of Gargano in the north - linked in ancient times with Byzantium - to the southern tip of Aspromote, he scaled vast mountain ranges, trekked through dense forest and crossed remote and often dangerous countryside. Within Douglas' vibrant account of his adventures is woven the rich history - from Greek settlers and Roman conquerors to the powerful 'Ndrangheta organized crime family - that has shaped the land, language, culture and people of a place that Douglas grew to adore. Witty, erudite and elegant, "Old Calabria" is a literary classic, acclaimed as much for its sparkling prose as for its exquisite portrait of Italy's most unpredictable and colorful province. ...Show more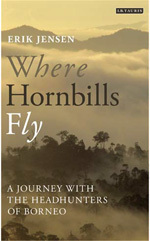 $30.00
NZD
Category: Travel Writing
Once headhunters under the rule of White Rajahs and briefly colonised before independence within Malaysia, the Iban Dayaks of Borneo are one of the world's most extraordinary indigenous tribes, possessing ancient traditions and a unique way of life. As a young man Erik Jensen settled in Sarawak where he lived with the Iban for seven years, learning their language and the varied rites and practices of their lives. In this compelling and beautifully-wrought memoir, Erik Jensen reveals the challenges facing the Iban as they adapt to another century, whilst fighting to preserve their identity and singular place in the world. Haunting, yet hopeful, Where Hornbills Fly opens a window onto a vanishing world and paints a remarkable portrait of this fragile tribe, which continues to survive deep in the heart of Borneo. ...Show more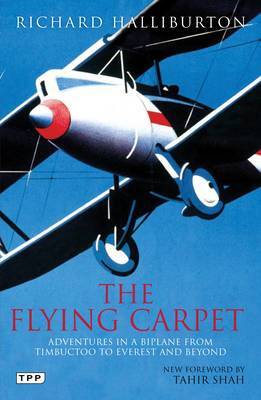 $28.00
NZD
Category: Travel Writing
Thirsting for a new adventure and announcing that 'an adventure not in the air is obsolete', Richard Halliburton hired pioneer aviator Moye Stephens in 1931 and fearlessly set out to circle the world in an open cockpit biplane optimistically named The Flying Carpet.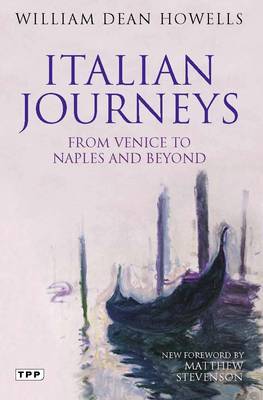 $28.00
NZD
Category: Travel Writing
When Abraham Lincoln appointed William Dean Howells Consul to Venice, the young writer embarked on a journey that would leave an indelible impression on his life and work. Howells lived in Italy for four years, from 1861, during the pivotal and tumultuous period of Italian reunification. Italian Journey s, Howell's engrossing memoir of this time, describes his adventures across the country - from Genoa, a hotbed of nationalistic fervour and the city from which Garibaldi had led the Expedition of the Thousand only a year before; to the cultural and political powerhouse of Naples, which had only just become part of the Kingdom of Italy and from there to Rome, focus for the hopes of a fractured country. Travelling by land and sea, Howells was inspired at every turn - as much by the fevered events of the time as by the cultural and historical wealth of the country - and his beautifully-rendered portrait has become a classic of travel literature, essential for all those who, like him, have loved Italy. ...Show more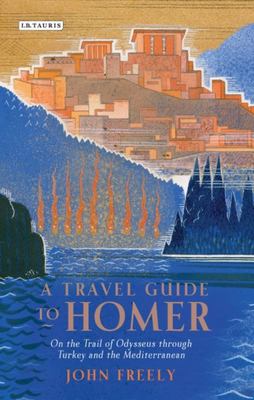 $44.00
NZD
Category: Travel Writing
In October 1945, at the age of 19, John Freely passed the southernmost tip of Crete on his way home from the war in China, just as Odysseus did on his homeward voyage from the battle of Troy. He has been mesmerized with Homer and the lands of Homer's epics ever since. Throughout his life spent exploring both these lands and the stories by and connected to Homer, Freely has forged a captivating traveler's guide to Homer's lost world and to his epics-- The Iliad and The Odyssey--investigating where such places as the Land of the Lotus Eaters are and what it was about the landscapes of Greece and Turkey that influenced and inspired Homer-- arguably the greatest classical epic poet.This will be a traveler's guide to all of those places linked to Homer that can be identified and it will also speculate on where such places as the Land of the Lotus Eaters might be. With a revealing introduction to Homer and his times and an outline of the wanderings of Odysseus, the book follows in his footsteps from Troy to his final return to Ithaca. Finally, Freely illuminates how the Homeric epics took their final form and their subsequent echoes in literature, art, legend and folklore: all part of the romance of the wandering hero. ...Show more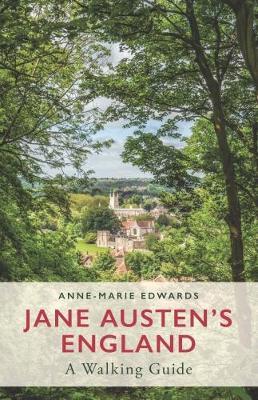 $23.00
NZD
Category: Travel Writing
This is an engaging account of Austen's life and work, arranged as a series of walking tours through the towns and countryside she knew and loved - the settings for her novels. The 15 circular walks in the book describe the country houses, churches, great estates and elegant cities Austen knew and intro duce the reader to the real-life people she met, many of whom gave her hints for the characters in her novels. The walks include Godmersham House, the inspiration for Pemberley in Pride and Prejudice and the view from Box Hill, scene of the 'exploring party' in Emma. This remains the only guide to Austen's England. ...Show more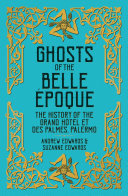 $43.00
NZD
Category: Travel Writing
Murder, music and the mafia in Sicily's Grand Hotel. The Grand Hotel et des Palmes is an icon of Palermo life. Its rooms and public spaces have witnessed the events that have shaped twentieth century Sicily, everything from the suicide of poets to political intrigues and clandestine mafia meetings. The hotel has a long and venerable history. It started out as a private residence for the Ingham-Whitakers, the Anglo-Sicilian family of marsala fame, before becoming a hotel in 1876 and a favorite stopover on the Grand Tour. Wagner was one of the first guests to stay, looking for inspiration to finish his last opera, Parsifal. A few days after he completed it, Renoir arrived to paint his portrait in celebration. Next came Guy de Maupassant, who demanded to stay in Wagner's suite to be close to his 'presence'. The novelist and playwright, Raymond Roussel, checked in in the 1930s and checked out a few years later--in a coffin. Arthur Miller, Sophia Loren and Maria Callas were all regular guests and when Visconti was filming The Leopard in Sicily, the entire cast--notably Burt Lancaster, Claudia Cardinale and Alain Delon--stayed at the hotel. Less illustrious guests included Aleister Crowley, Lucky Luciano and Giulio Andreotti, the former Italian Prime Minister, who stood trial for murder and mafia associations in the '90s. A richly researched history of this historic hotel, with a cast of characters ranging from the good, the bad, and the ugly. ...Show more