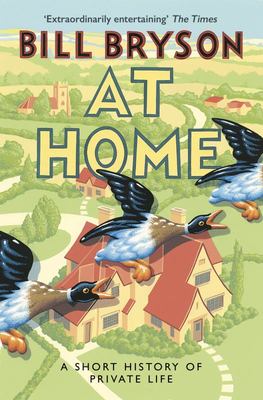 At Home
by Bill Bryson
$30.00
NZD
Category: Travel Writing | Series: Bryson Ser.
In At Home, Bill Bryson applies the same irrepressible curiosity, irresistible wit, stylish prose and masterful storytelling that made A Short History of Nearly Everythingone of the most lauded books of the last decade, and delivers one of the most entertaining and illuminating books ever written about the history of the way we live. Bill Bryson was struck one day by the thought that we devote a lot more time to studying the battles and wars of history than to considering what history really consists of- centuries of people quietly going about their daily business - eating, sleeping and merely endeavouring to get more comfortable. And that most of the key discoveries for humankind can be found in the very fabric of the houses in which we live.This inspired him to start a journey around his own house, an old rectory in Norfolk, wandering from room to room considering how the ordinary things in life came to be. Along the way he did a prodigious amount of research on the history of anything and everything, from architecture to electricity, from food preservation to epidemics, from the spice trade to the Eiffel Tower, from crinolines to toilets; and on the brilliant, creative and often eccentric minds behind them. And he discovered that, although there may seem to be nothing as unremarkable as our domestic lives, there is a huge amount of history, interest and excitement - and even a little danger - lurking in the corners of every home. ...Show more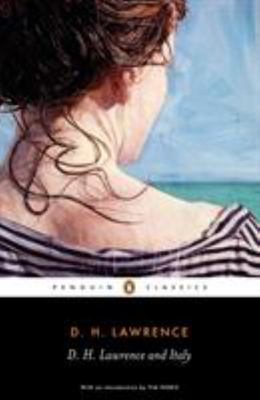 $34.00
NZD
Category: Travel Writing | Series: Penguin Classics Ser.
In these impressions of the Italian countryside, Lawrence transforms ordinary incidents into passages of intense beauty. "Twilight in Italy" is a vibrant account of Lawrence's stay among the people of Lake Garda, whose decaying lemon gardens bear witness to the twilight of a way of life centuries old. I n "Sea and Sardina", Lawrence brings to life the vigorous spontaneity of a society as yet untouched by the deadening effect of industrialization. And "Etruscan Places" is a beautiful and delicate work of literary art, the record of "a dying man drinking from the founts of a civilization dedicated to life." ...Show more
$28.00
NZD
Category: Travel Writing
An account of Charles Dickens's experiences in Italy in which he portrays a nation of great contrasts: between grandiose buildings and squalid poverty, and between past and present. Combining travelogue with social commentary, this book is depicts an exciting and disquieting journey.
$24.00
NZD
Category: Travel Writing
'Witty, polished, honest and insightful, The Epic City is likely to become for Calcutta what Suketu Mehta's classic Maximum City is for Mumbai' William Dalrymple, Observer When Kushanava Choudhury arrived in New Jersey at the age of twelve, he had already migrated halfway around the world four times. Af ter graduating from Princeton, he moved back to Calcutta, the city which his immigrant parents had abandoned. Taking a job at a newspaper, he found the streets of his childhood unchanged. Shouting hawkers still overran the footpaths, fish sellers squatted on bazaar floors; and politics still meant barricades and bus burnings. The Epic City is a soulful, compelling and often hilarious account of this metropolis of fifteen million people that is truly a world unto itself. ...Show more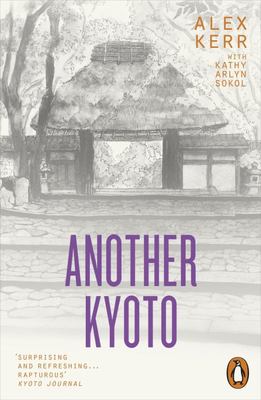 Another Kyoto
by Kathy Arlyn Sokol; Alex Kerr
$28.00
NZD
Category: Travel Writing
Another Kyoto is an insider's meditation on the hidden wonders of Japan's most enigmatic city. Drawing on decades living in Kyoto, and on lore gleaned from artists, Zen monks and Shinto priests, Alex Kerr illuminates the simplest things - a temple gate, a wall, a sliding door - in a new way. 'A rich boo k of intimate proportions ... In Kyoto, facts and meaning are often hidden in plain sight. Kerr's gift is to make us stop and cast our eyes upward to a temple plaque, or to squint into the gloom of an abbot's chamber' Japan Times 'Kerr and Sokol have performed a minor miracle by presenting that which is present in Kyoto as that which we have yet to see. I know that I will never pass a wall, or tread a floor, or sit on tatami the same way again' Kyoto Journal ...Show more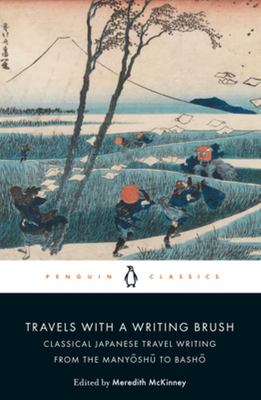 $30.00
NZD
Category: Travel Writing
Discover a realm of travel writing undreamed of in the West - a richly literary tradition extending through a thousand years and more, whose individual works together weave a dense and beautiful brocade of repeated patterns and motifs, tones and textures. Here are asobi, the wandering performers who pre figured geisha; travelling monks who sleep on pillows of grass and listen to the autumnal insects; and a young girl who passionately longs to travel to the capital and read more stories. Taking in songs, dramas, tales, diaries and above all, poetry, this wonderful anthology roams over mountains and along perilous shores to show how profoundly travel inspired the Japanese imagination. ...Show more
$24.00
NZD
Category: Travel Writing | Series: Vintage Voyages Ser.
VINTAGE VOYAGES- A world of journeys, from the tallest mountains to the depths of the mind When Daily Telegraph correspondent Tim Butcher was sent to cover Africa he quickly became obsessed with the idea of recreating H.M. Stanley's famous expedition - but travelling alone. Despite warnings that his pl an was 'suicidal', Butcher set out for the Congo's eastern border with just a rucksack and a few thousand dollars hidden in his boots. Making his way in an assortment of vessels including a motorbike and a dugout canoe, helped along by a cast of characters from UN aid workers to a campaigning pygmy, he followed in the footsteps of the great Victorian adventurers. ...Show more
$26.00
NZD
Category: Travel Writing | Reading Level: 3 Biography
In The Bells of Old Tokyo, Anna Sherman explores Japan and revels in all its wonderful particularity. As a foreigner living in Tokyo, Sherman's account takes pleasure and fascination in the history and culture of a country that can seem startlingly strange to an outsider. Following her search for the l ost bells of the city - the bells by which its inhabitants kept time before the Jesuits introduced them to clocks - to her personal friendship with the owner of a small, exquisite cafe, who elevates the making and drinking of coffee to an art-form, here is Tokyo in its bewildering variety. From the love hotels of Shinjuku to the appalling fire-storms of 1945 (in which many more thousands of people died than in Hiroshima or Nagasaki), from the death of Mishima to the impact of the Tohoku earthquake of 2011. For fans of The Lonely City, and Lost in Translation, The Bells of Old Tokyo is a beautiful and original portrait of Tokyo told through time. ...Show more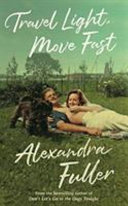 $33.00
NZD
Category: Travel Writing
From bestselling author Alexandra Fuller, the utterly original story of her father, Tim Fuller, and a deeply felt tribute to a life well lived Six months before he died in Budapest, Tim Fuller turned to his daughter: "Let me tell you the secret to life right now, in case I suddenly give up the ghost." Then he lit his pipe and stroked his dog Harry's head. Harry put his paw on Dad's lap and they sat there, the two of them, one man and his dog, keepers to the secret of life. "Well?" she said. "Nothing comes to mind, quite honestly, Bobo," he said, with some surprise. "Now that I think about it, maybe there isn't a secret to life. It's just what it is, right under your nose. What do you think, Harry?" Harry gave Dad a look of utter agreement. He was a very superior dog. "Well, there you have it," Dad said.   After her father's sudden death, Alexandra Fuller realizes that if she is going to weather his loss, she will need to become the parts of him she misses most. So begins Travel Light, Move Fast, the unforgettable story of Tim Fuller, a self-exiled black sheep who moved to Africa to fight in the Rhodesian Bush War before settling as a banana farmer in Zambia. A man who preferred chaos to predictability, to revel in promise rather than wallow in regret, and who was more afraid of becoming bored than of getting lost, he taught his daughters to live as if everything needed to happen all together, all at once--or not at all. Now, in the wake of his death, Fuller internalizes his lessons with clear eyes and celebrates a man who swallowed life whole.   A master of time and memory, Fuller moves seamlessly between the days and months following her father's death, as she and her mother return to his farm with his ashes and contend with his overwhelming absence, and her childhood spent running after him in southern and central Africa. Writing with reverent irreverence of the rollicking grand misadventures of her mother and father, bursting with pandemonium and tragedy, Fuller takes their insatiable appetite for life to heart. Here, in Fuller's Africa, is a story of joy, resilience, and vitality, from one of our finest writers. ...Show more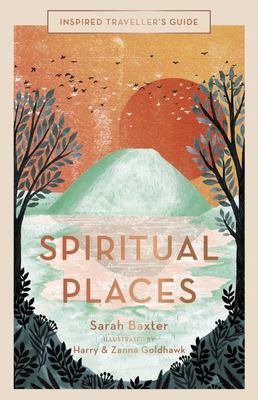 $33.00
NZD
Category: Travel Writing | Series: Inspired Traveller's Guides
From the manmade splendour of the Pacific Ocean Easter Island statues to the medieval pilgrimage of Camino de Santiago, discover places that will be a balm to the mind and a tonic to the soul. Travel journalist Sarah Baxter reveals destinations that promise profound experiences, whether places of natura l beauty imbued with spiritual significance or sites made for worship. Stories of breathtaking scenery and holy capitals are combined with evocative tales of visitors that will both delight and inspire. With beautiful illustrations that convey the unique tranquillity of each place, the Inspired Traveller's Guide: Spiritual Places takes readers closer to these sacred locations than ever before. Book jacket. ...Show more
$33.00
NZD
Category: Travel Writing | Series: Inspired Traveller's Guides
Bringing together comprehensively researched text and stunning hand-drawn illustrations especially crafted for this book, The Inspired Traveller's Guide: Literary Places will take readers on an enlightening journey through the key locations of literature's best and brightest authors, movements and momen ts. Travel journalist Sarah Baxter has personally selected from around the globe the most interesting literary locations, with vibrant urban centres, tranquil creative sanctuaries and places that inspired classic stories. The enlightening text will give a robust, comprehensive but emotional outline of the location's history and culture, combined with biographies of the relevant authors or works that make the place significant. ...Show more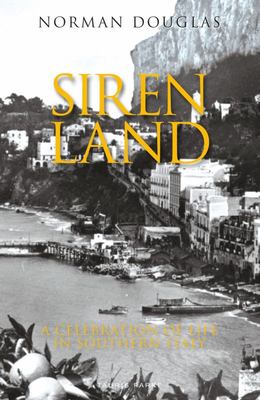 $28.00
NZD
Category: Travel Writing
Norman Douglas, one of the 20th century's great travellers in Italy, was for most of his life inextricably, passionately, connected to the Bay of Naples. This breathtaking sweep of sea and coastline - dominated by Vesuvius and with Pozzuoli and Sorrento standing sentinel - was Douglas' first experience of Italy. It was here, on the island of Capri, that he died, some 55 years after first buying a villa in Naples. "Siren Land", Douglas' first travel book, is a homage to a part of the world that captivated him more than any other. Weaving the myths of the Sirens into the landscape and history of the region, Douglas writes with knowledge and an irrepressible exuberance of the past and the present, of legends and archaeology, folklore and daily life, patron saints, local ghosts, wine and the wind. As the summer draws to a close, Douglas' prose becomes suffused with a melancholy tinged with excitement at what still remains to be discovered- 'relics of Roman rule, of old Hellas, or medieval romance...These are the delights of Siren Land'. 'What makes "Siren Land" exceptional is the quality of the telling. Weaving scholarship, impressions, fact and fantasy into an intricate fabric as enchantingly entertaining and full of human interest as the best of fairy tales or ancient myths. One of the most memorable books of its genre' - Mark Holloway, in his introduction to "Siren Land". ...Show more