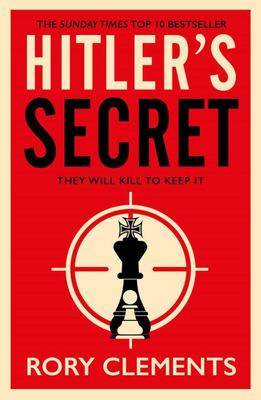 $23.00
NZD
Category: Spy
With WWII on a knife-edge, the most devestating weapon against the Nazis may not be a weapon at all...In Sunday Times bestselling Rory Clement's most intelligent, thrilling novel to date, only the truth can turn the tide of war.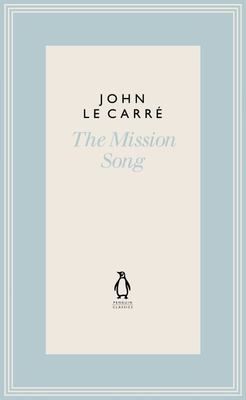 $37.00
NZD
Category: Spy | Series: The\Penguin John le Carré Hardback Collection
At a top-secret meeting between Western financiers and Congolese warlords, an interpreter finds his conscience re-awakening. Bruno Salvador has worked on clandestine missions before. A highly skilled interpreter, he is no stranger to the Official Secrets Act. But this is the first time he has been asked to change his identity - and, worse still, his clothes - in service of his country. Whisked to a remote island to interpret a top-secret conference between no-name financiers and Congolese warlords, Salvo's excitement is only heightened by memories of the night before he left London, and his life-changing encounter with a beautiful nurse named Hannah. Exit suddenly, the unassuming, happily married man Salvo believed himself to be. Enter in his place, the pseudonymous Brian Sinclar: spy, lover - and perhaps, even, hero. ...Show more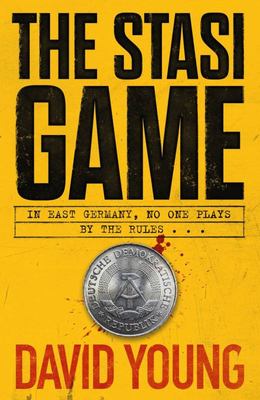 $23.00
NZD
Category: Spy
The East German Stasi and British MI6 clash as the discovery of a body points to a WW2 war crime, in the new Cold War thriller by the award-winning author of Stasi Child - for fans of Tom Rob Smith and Philip Kerr.
$33.00
NZD
Category: Spy
A page-turning World War Two spy thriller, based on true events.   'The Imitator gripped me to the end: I devoured it … What a rare treat to find a novel that offers both white-knuckled suspense and evocative, beautiful prose. I loved it.' - Hannah Kent, author of Burial Rites and The Good People'We tr ade in secrets here, Evelyn. There's no shame in having a few of your own. Our only concern is for who might discover them.'Out of place at boarding school, scholarship girl Evelyn Varley realises that the only way for her to fit in is to be like everyone else. She hides her true self and what she really thinks behind the manners and attitudes of those around her. By the time she graduates from Oxford University in 1939, ambitious and brilliant Evelyn has perfected her performance.War is looming. Evelyn soon finds herself recruited to MI5, and the elite counterintelligence department of Bennett White, the enigmatic spy-runner. Recognising Evelyn's mercurial potential, White schools her in observation and subterfuge and assigns her the dangerous task of infiltrating an underground group of Nazi sympathisers working to form an alliance with Germany.But befriending people to betray them isn't easy, no matter how dark their intent. Evelyn is drawn deeper into a duplicity of her own making, where truth and lies intertwine, and her increasing distrust of everyone, including herself, begins to test her better judgement. When a close friend becomes dangerously ensnared in her mission, Evelyn's loyalty is pushed to breaking point, forcing her to make an impossible decision.A powerfully insightful and luminous portrait of courage and loyalty, and the sacrifices made in their name. ...Show more
$33.00
NZD
Category: Spy
A gripping debut thriller based on the real-life experiences of a former French intelligence operative. Alec de Payns is an operative in the secretive Y Division of the DGSE, France's famed foreign intelligence service. He's the agent at the sharp end of clandestine missions, responsible for eliminatin g terror threats and disrupting illegal nuclear and biological weapons programs. The element the missions have in common is danger - danger to de Payns, to his team and to those who stand in his way. But increasingly it's not just the enemies of France that are being damaged by de Payns' actions. His marriage is under strain, and at the back of his mind lurks the fear that haunts every operative with a family - what if they come after my children? When a routine mission in Palermo to disrupt a terrorist organisation goes fatally wrong, Alec is forced to confront the possibility that they may have been betrayed by a fellow operative. And now he's been tasked to investigate a secretive biological weapons facility in Pakistan. Alec must find out how they're producing a weaponised bacteria capable of killing millions, and what they plan to do with it. But with a traitor in the ranks, it's not just Alec in the firing line. Soon he'll be forced to confront his worst fear - and the potential destruction of Paris itself. This is fiction, but based on the experiences of a real French spy. The knowledge and tradecraft that lie behind Jack Beaumont's taut plotting and brilliant eye for detail enliven every page, making The Frenchman all the more plausible, and all the more frightening. ...Show more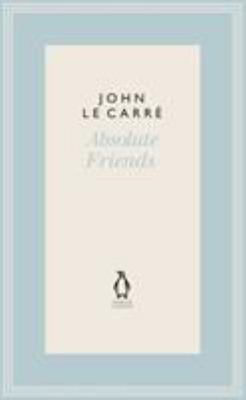 $38.00
NZD
Category: Spy | Series: The\Penguin John le Carré Hardback Collection
'One of his most enthralling creations' Daily Telegraph Broke and working as a tour guide in Germany, rootless Englishman Ted Mundy catches a glimpse of an old friend hiding in the shadows. A friend he thought was lost to him. A friend who took him from radical 1960s Berlin to life as a double agent. No w, decades later, the Cold War is over and the war on terror has begun. Sasha has another mission for them both, but this time it is impossible to tell the difference between allies - and enemies. Set in a world of lies and shifting allegiances, Absolute Friends is a savage fable of our times. 'Thoroughly gripping' Sunday Times ...Show more
$28.00
NZD
Category: Spy
THE TIMES THRILLER OF THE MONTH: 'MAGNIFICENT' 'Gripping... the twists and intrigue keep coming' Observer 'More real and rounded than the vast majority of his contemporary literary counterparts' Sunday Times 'As ever, Furst vividly evokes a sense of time and place' Mail on Sunday (Must-Read Books of th e Year) Occupied Paris, 1942. In the dark, treacherous city, the German occupying forces are everywhere-and so are French resistance fighters, working secretly to defeat Hitler. Just before he dies, a man being chased by the Gestapo hands off a strange-looking document to the unsuspecting novelist Paul Ricard. It looks like a blueprint of a part for a military weapon - one that might have important information for the Allied forces - and Ricard realizes he must try to get it into the hands of members of the resistance network. As he finds himself drawn deeper and deeper into anti-German efforts, Ricard travels deep into enemy territory and along the escape routes of underground resistance safe houses, spying on Nazi maneuvers. And when he meets the mysterious and beautiful Leila, a professional spy, they begin to work together to get crucial information out of France and into the hands of the Allied forces in London. ALAN FURST - The master of the historical spy novel 'Alan Furst is in a class of his own' William Boyd 'Furst is an addiction' The Times 'If you are a John le Carre' fan, this is definitely a novel for you' James Patterson on Mission to Paris 'Furst's ability to recreate the terrors of espionage is matchless' Robert Harris 'America's preeminent spy novelist' New York Times 'Furst never stops astounding me' Tom Hanks 'How I envy anybody who has not yet discovered Furst's writing' Telegraph ...Show more
$26.00
NZD
Category: Spy | Reading Level: very good
Peter Guillam, staunch colleague and disciple of George Smiley of the British Secret Service, otherwise known as the Circus, has retired to his family farmstead on the south coast of Brittany when a letter from his old Service summons him to London. The reason? His Cold War past has come back to claim h im. Intelligence operations that were once the toast of secret London are to be scrutinised by a generation with no memory of the Cold War. Somebody must be made to pay for innocent blood once spilt in the name of the greater good.Interweaving past with present so that each may tell its own story, John le Carre has given us a novel of superb and enduring quality. ...Show more
$26.00
NZD
Category: Spy | Series: The\Smiley Collection
A department of ageing British spies will break any rule for the glory of launching a secret agent into communist East Germany, in the fourth novel featuring George Smiley.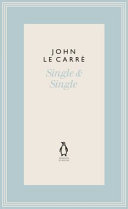 $37.00
NZD
Category: Spy | Series: The\Penguin John le Carré Hardback Collection
A corporate lawyer from the House of Single & Single is shot dead in cold blood on a Turkish hillside. A children's entertainer in Devon is hauled to his local bank late at night to explain a monumental influx of cash. A Russian freighter is arrested in the Black Sea. A celebrated London financier h as disappeared into thin air. A British customs officer is on a trail of corruption and murder. The logical connection of these events is one of the many pleasures of this extraordinary new novel of love, deceit and the triumph of humanity. Single and Single is a thrilling journey of the human heart - intimate, magical and riotous, revealing le Carr? at the height of his dramatic and creative powers. ...Show more
$25.00
NZD
Category: Spy | Series: A\Slough House Novella Ser.
If life in the Intelligence Service has taught John Bachelor anything, it's to keep his head down. Especially now, when he's living rent-free in a dead spook's flat. So he's not delighted to be woken at dawn by a pair of Regent's Park's heavies, looking for a client he's not seen in years. John doesn't know what secrets Benny Manors has stolen, but they're attracting the wrong attention. And if he's to save his own skin, not to mention safeguard his living arrangements, John has to find Benny before those secrets see the light. Benny could be anywhere, provided it serves alcohol. So John sets out on a reluctant trawl through the bars of the capital, all the while plagued by the age-old questions: Will he end up sleeping in his car? How many bottles of gin can he afford at London prices? And just how far will Regent's Park go to prevent anyone rocking the Establishment's boat? ...Show more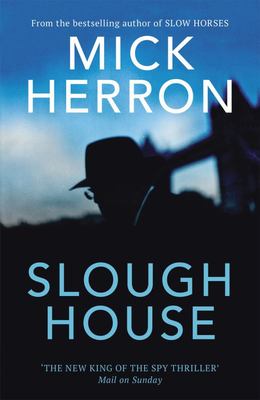 $35.00
NZD
Category: Spy | Series: Slough House Thriller Ser.
*Soon to be a TV series starring Oscar-award winning actor Gary Oldman as Jackson Lamb* 'The best thriller writer in Britain today' Daily Express 'As a master of wit, satire, insight... Herron is difficult to overpraise' Daily Telegraph 'The greatest comic writer of spy fiction in the English languag e' The Times 'Kill us? They've never needed to kill us,' said Lamb. 'I mean, look at us. What would be the point?' A year after a calamitous blunder by the Russian secret service left a British citizen dead from novichok poisoning, Diana Taverner is on the warpath. What seems a gutless response from the government has pushed the Service's First Desk into mounting her own counter-offensive - but she's had to make a deal with the devil first. And given that the devil in question is arch-manipulator Peter Judd, she could be about to lose control of everything she's fought for. Meanwhile, still reeling from recent losses, the slow horses are worried they've been pushed further into the cold. Slough House has been wiped from Service records, and fatal accidents keep happening. No wonder Jackson Lamb's crew are feeling paranoid. But have they actually been targeted? With a new populist movement taking a grip on London's streets, and the old order ensuring that everything's for sale to the highest bidder, the world's an uncomfortable place for those deemed surplus to requirements. The wise move would be to find a safe place and wait for the troubles to pass. But the slow horses aren't famed for making wise decisions. And with enemies on all sides, not even Jackson Lamb can keep his crew from harm. ...Show more