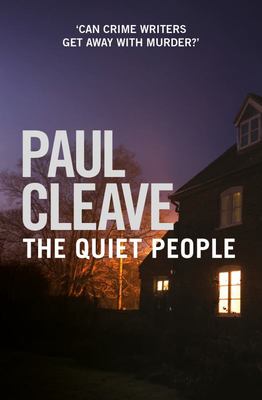 $38.00
NZD
Category: General Crime/Mystery
Cameron and Lisa Murdoch are successful crime-writers. They have been on the promotional circuit, joking that no-one knows how to get away with crime like they do. After all, they write about it for a living.So when their 7 year old son Zach goes missing, naturally the police and the public wonder if th ey have finally decided to prove what they have been saying all this time - are they trying to show how they can commit the perfect crime? ...Show more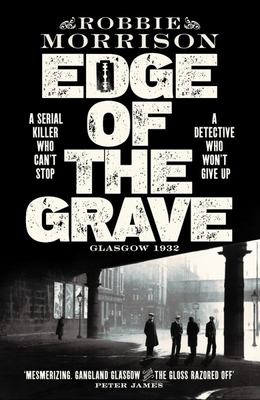 $35.00
NZD
Category: General Crime/Mystery | Series: Jimmy Dreghorn Ser.
Edge of the Grave by Robbie Morrison is a dark historical crime novel set in Glasgow, 1932. A city still recovering from the Great War; split by religious division and swarming with razor gangs. For fans of William McIlvanney's Laidlaw, Denise Mina and Philip Kerr. When Charles Geddes, son-in-law of one of the city's wealthiest shipbuilders, is found floating in the River Clyde with his throat cut, his beautiful widow Isla Lockhart asks for Inspector James Dreghorn to lead the murder case. Dreghorn has a troubled history with the powerful Lockhart family that stretches back to before the First World War and is reluctant to become involved. But facing pressure from his superiors, he has no choice in the matter. The investigation takes him and his partner 'Bonnie' Archie McDaid from the flying fists and flashing blades of the Glasgow underworld to the backstabbing upper echelons of government and big business in order to find out who wanted Charles Geddes dead and why. As the case deepens, the pair will put their lives on the line in the pursuit of a sadistic killer who is ready to strike again . . . ...Show more
$37.00
NZD
Category: General Crime/Mystery
In his many years as a commissario, Guido Brunetti has seen all manner of crime and known intuitively how to navigate the various pathways in his native Venice to discover the person responsible. Now, in the thirtieth novel in Donna Leon's masterful series, he faces a heinous crime committed outside his jurisdiction. He is drawn in innocently enough- two young American women have been badly injured in a boating accident, joy riding in the Laguna with two young Italians. However, Brunetti's curiosity is aroused by the behaviour of the young men, who abandoned the victims after taking them to the hospital. If the injuries were the result of an accident, why did they want to avoid association with it? As Brunetti and his colleague, Claudia Griffoni, investigate the incident, they discover that one of the young men works for a man rumoured to be involved in more sinister night-time activities in the Laguna. To get to the bottom of what proves to be a gut-wrenching case, Brunetti needs to enlist the help of both the Carabinieri and the Guardia di Costiera. Determining how much trust he and Griffoni can put in these unfamiliar colleagues adds to the difficulty of solving a peculiarly horrible crime whose perpetrators are technologically brilliant and ruthlessly organised. Donna Leon's thirtieth Brunetti novel is as powerful as any she has written, testing Brunetti to his limits, forcing him to listen very carefully for the truth.   ...Show more
$23.00
NZD
Category: General Crime/Mystery
HOW DO YOU FIND A KILLER WHO KNOWS EVERYTHING ABOUT YOU? 'AS EXCITING AS ANYTHING CONNELLY HAS WRITTEN' THE TIMES * * * * Jack McEvoy is a reporter with a track record in finding killers. But he's never been accused of being one himself. Jack went on one date with Tina Portrero. The next thing he knows, the police are at his house telling Jack he's a suspect in her murder. Maybe it's because he doesn't like being accused of a crime he didn't commit. Or maybe it's because the method of her murder is so chilling that he can't get it out of his head. But as he uses his journalistic skills to open doors closed to the police, Jack walks a thin line between suspect and detective - between investigation and obsession - on the trail of a killer who knows his victims better than they know themselves... Riveting, original and terrifying - this is a masterpiece from #1 bestseller Michael Connelly. * * * * * CRIME DOESN'T COME BETTER THAN CONNELLY. 'One of the very best writers working today in any genre' Sunday Telegraph 'The pre-eminent detective novelist of his generation' Ian Rankin 'Crime thriller writing of the highest order' Guardian 'A superb natural storyteller' Lee Child 'A master' Stephen King 'A genius' Independent on Sunday 'America's greatest living crime writer' Daily Express 'No one writes a better modern thriller than Connelly' Evening Standard ...Show more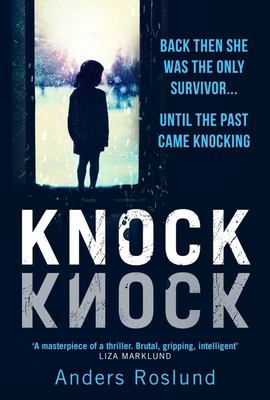 $37.00
NZD
Category: General Crime/Mystery
From the publisher of Jo Nesbo comes a new international smash-hit Scandi thriller. Set over three explosive days, this is compulsive, heart-pounding storytelling that will keep you on the edge of your seat. He thought she was safe. Then the past came knocking. Seventeen years ago, Inspector Ewert Gren s was called to the scene of a brutal crime. A family had been murdered, with only their five-year-old daughter left behind. The girl was placed under witness protection, but while the case went cold, Grens is still haunted by the memory. When he learns that the apartment where the crime took place is now the scene of a mysterious break-in, Grens fears that someone is intent on silencing the only witness. He must race to find her...before they do. Perfect for fans of Jo Nesbo, Steig Larsson and Samuel Bjork - don't miss out on the latest Scandi-crime sensation. 'A masterpiece of a thriller. Brutal, gripping, intelligent. It left me breathless' Liza Marklund 'An edge of your seat thriller about revenge and treachery during three fateful days' Vi Lser 'Will keep even the most well-read and quality-conscious crime readers in a breathtaking iron grip from beginning to end' DBC, Denmark ...Show more
$35.00
NZD
Category: General Crime/Mystery | Series: The\Enzo Files Ser.
**THE BRAND-NEW THRILLER FROM THE #1 SUNDAY TIMES BESTSELLER****'A TERRIFIC WRITER' MARK BILLINGHAM****PETER MAY: OVER 4.5 MILLION COPIES SOLD WORLDWIDE** In a sleepy French village, the body of a man shot through the head is disinterred by the roots of a fallen tree. A week later a famous art critic i s viciously murdered in a nearby house. The deaths occurred more than seventy years apart. Asked by a colleague to inspect the site of the former, forensics expert Enzo Macleod quickly finds himself embroiled in the investigation of the latter. Two extraordinary narratives are set in train - one historical, unfolding in the treacherous wartime years of Occupied France; the other contemporary, set in the autumn of 2020 as France re-enters Covid lockdown. And Enzo's investigations reveal an unexpected link between the murders - the Mona Lisa. Tasked by the exiled General Charles de Gaulle to keep the world's most famous painting out of Nazi hands after the fall of France in 1940, 28-year-old Georgette Pignal finds herself swept along by the tide of history. Following in the wake of Da Vinci's Mona Lisa as it is moved from chateau to chateau by the Louvre, she finds herself just one step ahead of two German art experts sent to steal it for rival patrons - Hitler and Goring. What none of them know is that the Louvre itself has taken exceptional measures to keep the painting safe, unwittingly setting in train a fatal sequence of events extending over seven decades.Events that have led to both killings. The Night Gate spans three generations, taking us from war-torn London, the Outer Hebrides of Scotland, Berlin and Vichy France, to the deadly enemy facing the world in 2020. In his latest novel, Peter May shows why he is one of the great contemporary writers of crime fiction. ...Show more
$33.00
NZD
Category: General Crime/Mystery | Reading Level: proof
Vincent needs a change. He's spent the last fifteen years in covert operations for the US government, but after a botched and fatal mission, he decides he's done with pulling triggers. He lucks into a dream job in Santa Barbara as head of security for supermarket mogul Eugene Lamar: nothing more than dr iving the boss to and from golf, with ample downtime for surfing, or sitting by the pool contemplating life-and how to live it with a zero body count. There he meets and is intrigued by Lamar's daughter, the journalist Erin Jones, who's on tour in California to promote her book about the benefits of war. Vincent's seen his share of conflict and is sure he can change her mind - and he'd really like to make his case over drinks. But there's a problem: if Lamar's business is confined to supermarkets, why does he need a panic room full of assault rifles, and a .357 revolver in his car? It doesn't take long for Vincent to find out that Lamar owes a debt to bad people - and that's only the start of it. He's ensnared in a criminal enterprise, which soon brings costs in lives as well as money. Erin wants answers, and needs Vincent's help to get them. But how much does she already know? Is his growing attraction to her a liability? And can he keep her safe from the brutal killers who are after her father? It seems that Santa Barbara is a sunny town full of dark talent, and Vincent will have to revert to dark talents of his own if he's going to survive . . . ...Show more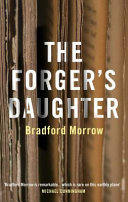 $33.00
NZD
Category: General Crime/Mystery
A brilliant and thrilling exploration of the passion that drives rare-book collectors to the razor-sharp edge of morality. When a scream shatters the summer night outside their country house, reformed literary forger Will and his wife Meghan find their daughter Maisie shaken and bloodied, holding a parc el her attacker demanded she present to her father. Inside is a literary rarity the likes of which few have ever handled, and a letter laying out impossible demands regarding its future. After twenty years of living life on the straight and narrow, Will finds himself drawn back to forgery, ensnared in a plot to counterfeit the rarest book in American literature: Edgar Allan Poe's first publication, Tamerlane. Facing threats to his life and family, coerced by his former nemesis and fellow forger Henry Slader, Will must rely on the artistic skills of his other daughter Nicole to help create a flawless forgery of this 1827 publication regarded as the Holy Grail of American letters. Part mystery, part case study of the shadowy side of the book trade, and part homage to the writer who invented the detective tale, The Forger's Daughter portrays the world of literary forgery as diabolically clever, genuinely dangerous and inescapable, it would seem, to those who have ever embraced it. ...Show more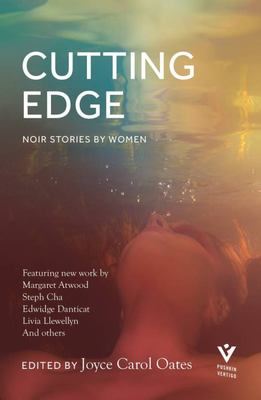 $25.00
NZD
Category: General Crime/Mystery
Joyce Carol Oates pulls out all the stops in this chilling female-led noir anthology featuring brand-new writing from Margaret Atwood, Steph Cha, Edwidge Danticat and more.
$25.00
NZD
Category: General Crime/Mystery | Series: The\Lewis Trilogy Ser.
BOOK ONE IN THE MILLION-SELLING LEWIS TRILOGY. A SUNDAY TIMES BESTSELLER. A RICHARD & JUDY PICK. WINNER OF THE USA'S BARRY AWARD FOR BEST NOVEL OF THE YEAR. PETER MAY: THE MAN WHO BROUGHT MURDER TO THE OUTER HEBRIDES 'One of the best regarded crime series of recent years' Independent A brutal killi ng takes place on the Isle of Lewis, Scotland: a land of harsh beauty and inhabitants of deep-rooted faith. A MURDER Detective Inspector Fin Macleod is sent from Edinburgh to investigate. For Lewis-born Macleod, the case represents a journey both home and into his past. A SECRET Something lurks within the close-knit island community. Something sinister. A TRAP As Fin investigates, old skeletons begin to surface, and soon he, the hunter, becomes the hunted. LOVED THE BLACKHOUSE? Read book 2 in the Lewis trilogy, THE LEWIS MANLOVE PETER MAY? Buy his latest frontlist thriller, A SILENT DEATH ...Show more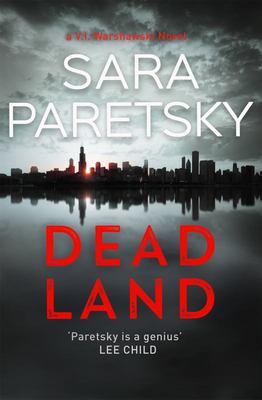 $28.00
NZD
Category: General Crime/Mystery
"A proper hero for these times . . . To us, V.I. is perfect." -- THE NEW YORK TIMES BOOK REVIEW Sara Paretsky's gloriously kick-ass private eye, V.I. "Vic" Warshawski, is back . . . in a political-rot thriller that's the definition of perfection in the genre. -- THE WASHINGTON POSTChicago's legendary de tective, V.I. Warshawski, knows her city's rotten underbelly better than most, but she's unable to avoid it when her goddaughter drags her into a fight over lakefront land use, in this propulsive novel from New York Times bestseller Sara Paretsky.Chicago may be the city of broad shoulders, but its political law is "Pay to Play." Money changes hands in the middle of the night, and by morning, buildings and parks are replaced by billion-dollar projects.Chicago PI V.I. Warshawski gets pulled into one of these clandestine deals through her impetuous goddaughter, Bernie Fouchard. Bernie tries to rescue Lydia Zamir, a famed singer-songwriter now living on the streets; Zamir's life fell apart when her lover was murdered next to her in a mass shooting at an outdoor concert. Not only does Bernie plunge her and V.I. headlong into the path of some ruthless developers, they lead to the murder of the young man Bernie is dating. He's a computer geek working for a community group called SLICK.V.I. is desperate to find a mysterious man named Coop, who roams the lakefront in the middle of the night with his dog. She's sure he holds the key to the mounting body count within SLICK. Coop may even know why an international law firm is representing the mass murderer responsible for Lydia's lover's death. Instead, the detective finds a terrifying conspiracy stretching from Chicago's parks to a cover-up of the dark chapters in America's meddling in South American politics. Before she finds answers, this electrifying novel pushes V.I. close to the breaking point: People who pay to play take no prisoners. ...Show more
Later
by Stephen King
$25.00
NZD
Category: General Crime/Mystery
#1 bestselling author Stephen King returns with a brand-new novel about the secrets we keep buried and the cost of unearthing them. SOMETIMES GROWING UP MEANS FACING YOUR DEMONS The son of a struggling single mother, Jamie Conklin just wants an ordinary childhood. But Jamie is no ordinary child. Born w ith an unnatural ability his mother urges him to keep secret, Jamie can see what no one else can see and learn what no one else can learn. But the cost of using this ability is higher than Jamie can imagine — as he discovers when an NYPD detective draws him into the pursuit of a killer who has threatened to strike from beyond the grave. Later is Stephen King at his finest, a terrifying and touching story of innocence lost and the trials that test our sense of right and wrong. With echoes of King's classic novel It, Later is a powerful, haunting, unforgettable exploration of what it takes to stand up to evil in all the faces it wears. ...Show more