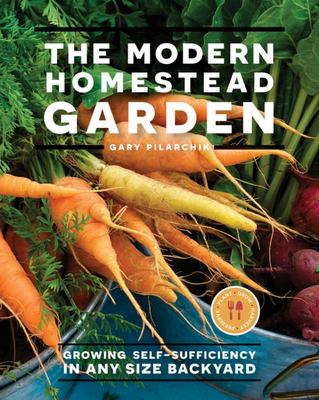 $40.00
NZD
Category: Gardening
Filled with easy-to-employ ideas and lessons for improving your food self-sufficiency no matter how much land you have, The Modern Homestead Garden focuses on planting, growing, harvesting, and preserving food.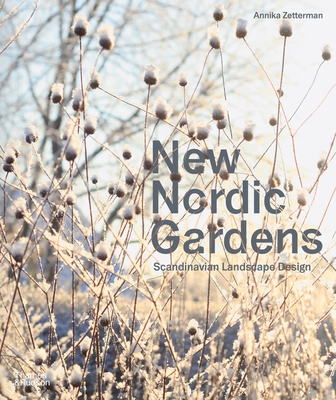 $55.00
NZD
Category: Gardening
Few people have difficulty conjuring images of modern Scandinavian design, whose influence over the past century has extended around the world. More difficult for many is imagining the vast landscapes of the Nordic countries, which range from the quiet flatlands of Denmark to the dramatic mountains and fjords of Norway. These majestic environments, combined with long summer days and dark winters, raking light and dense birch forests, and a lifestyle that embraces nature have given rise to exceptionally refined examples of garden and landscape design. This richly illustrated volume presents the best Scandinavian gardens to have been produced over the past ten years. Organized by themes that encapsulate the special ambience and lifestyle of the Scandinavian landscapes and lifestyles--Simplicity, Silence, Fragility, Nakedness, Attunement, Boldness, Openness, and Care--each garden is extensively illustrated and accompanied by text noting its unique attractions and the qualities that make it an exemplar of Nordic design. The timelessness of Nordic design has proven itself around the world for many decades, and this volume shows how the quality of its gardens and landscapes follows suit, providing inspiration for all climes. ...Show more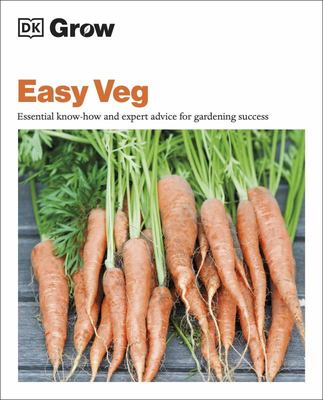 $24.00
NZD
Category: Gardening
Discover the veg that are easy to grow successfully. Ideal for first-time gardeners, Grow Easy Veg contains everything you need to know to sow, grow, and harvest your own crops at home. Try your hand at more than 40 different varieties that have been specially selected for successful growing, including both vegetable garden must-haves and less-common crops like edamame beans and tree onions. Step-by-step images show you all you need to know, while expert tips help you troubleshoot as you go. Packed with practical, jargon-free know-how, this easy-to-use guide has everything you need to know to help your garden Grow. ...Show more
$20.00
NZD
Category: Gardening | Series: Macmillan Collector's Library
A delightful companion for all those with a love for gardens and for the very best garden writing. Acclaimed author Elizabeth Jane Howard said she would certainly have been a gardener had she not become a writer first. In Green Shades: An Anthology of Plants, Gardens and Gardeners, first published in 1 991, she brings together a diverse and fascinating selection of gardening writing spanning the centuries, the seasons and the species.The contents are eclectic and wide ranging, practical as well as lyrical - she pays homage to the great English landscape artists of the eighteenth century and to the great women gardeners such as Vita Sackville West. There's advice from Pliny on how walnuts can be used to dye hair and Joseph Addison encourages blackbirds to gorge on his cherry trees. Linking the numerous extracts is Elizabeth Jane Howard's perceptive and highly personal commentary which skilfully leads the reader from one subject to the next.Part of the Macmillan Collector's Library, a series of stunning, pocket sized classics with ribbon markers. These beautiful books make perfect gifts or a treat for any book lover. ...Show more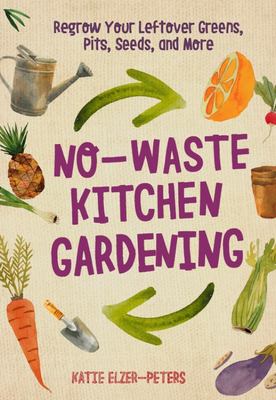 $33.00
NZD
Category: Gardening | Series: No-Waste Gardening Ser.
No-Waste Kitchen Gardening is a fun and colorful exploration of the amazing results you can get by re-growing vegetable cutoffs and scraps into harvestable, edible plants. Stop tossing your carrot stumps, loose cilantro sprigs, lettuce and cabbage stalks, and apple cores in the trash The expert advice in No-Waste Kitchen Gardening, gives you all the instruction and tricks you'll need to grow and re-propagate produce from food waste. You'll be astonished at how much food waste you can re-grow. You'll also find some helpful general information about growing indoors and maintaining your re-grown plants. Two-part photo instructions show first what the root, chunk seed, or leaf should look like when you re-plant it, and second, when to harvest or re-plant it in soil to continue growing. Edibles big and small, quick to grow and those that take a big longer, are included, so you can pick and choose which projects to take on. A few of the many plants profiled include: Green onions Tomatoes Melons Avocadoes Potatoes Carrots Cut back on your food waste, cultivate your own food easily, and maybe even share gardening with a new generation, all with the advice from No-Waste Kitchen Gardening. ...Show more
$40.00
NZD
Category: Gardening
An introduction to easy gardening so you can grow everywhere and anywhere.Whether you live in the city or the countryside, there are plenty of places you can plant and grow. For a new generation of green fingers there are different ways to bring nature into the home. Make your own pots, build balcony bo xes, create your own bird feeders and even get friendly with worms! Each activity has been carefully chosen to create living, renewable and sustainable environments for kids and their families.Each activity has been carefully written by Kirsten Bradley, a leading practitioner in permaculture for kids and co-founder of Milkwood permaculture farm in Australia. The simple steps and beautiful spot illustrations make activities fun and easy to follow. The book will also feature non-activity spreads explaining the importance of why and how nature works. Illustrated by Aitch, a Romanian artist whose folkloric illustrations pay homage to vintage botanical books while giving each page a sense of modern magic. ...Show more
$40.00
NZD
Category: Gardening
How to grow your own food in the smallest spaces - in pots on balconies, courtyards and windowsills Increasingly people are keen to grow some of their own food, giving them fresh, delicious and healthy ingredients right on their doorstep. Homegrown food also means reduced food miles and packaging, and r eminds us where food comes from and how plants grow.With backyards shrinking and more people living in apartments, we need to find a range of fruit, vegies and herbs that will grow and thrive in small spaces.Whether you love lush leafy greens, tangy citrus, crunchy carrots or vine-ripened tomatoes, there are lots of edible plants that can be grown in pots, hanging baskets and vertical gardens on sunny balconies, verandas, courtyards and windowsills, opening up the wonderful world of homegrown to everyone. This book provides the best information on which edible plants to grow in pots and how to care for them, no matter what your skill level. With loads of glorious photographs for inspiration, it puts 'patio to plate' within reach of everyone, whatever their gardening space. ...Show more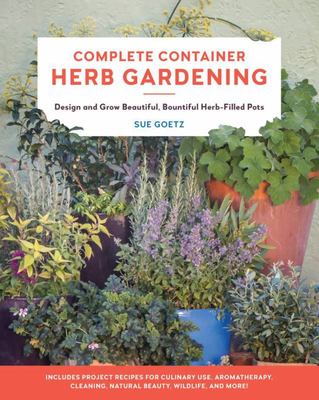 $45.00
NZD
Category: Gardening
Capitalising on the popular trends of edible, container, and small-space gardening, Complete Container Herb Gardening offers all the info needed to grow fresh herbs on balconies, patios, rooftops, decks, and even on the kitchen counter.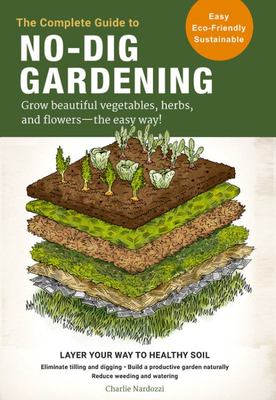 $40.00
NZD
Category: Gardening
The Complete Guide to No-Dig Gardening is a warm and friendly, yet science-based, guide where readers learn how to grow a healthy, productive garden without ever turning over the soil.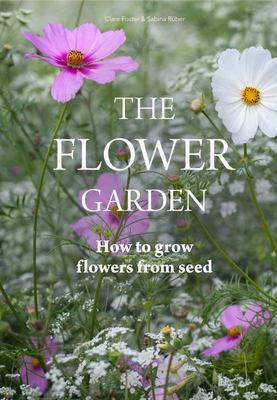 $45.00
NZD
Category: Gardening
Growing flowers from seed is one of the easiest and cheapest ways to supplement your borders, bringing instant colour to tired gardens. Many of these flowers are also ideal for cutting, so within a single growing season you can produce armfuls of beautiful blooms to cut and bring inside the house.   A uthor Clare Foster and photographer Sabina Rüber have been experimenting with growing flowers from seed for several years. In this book they pass on that invaluable experience, explaining how and when to sow and grow a huge range of flowers from Aquilegia to Zinnia. ...Show more
$65.00
NZD
Category: Gardening | Reading Level: very good
Paul Bangay's celebrated Victorian property, Stonefields, has now been under his expert care for 15 years. Today, his vision is complete and the garden is mature and more beautiful than ever. In this new book, Paul takes the reader through the changing seasons to highlight different aspects of the garde n and the trusted design and planting principles he has applied at Stonefields. From the vibrant autumn colours in the woodland, to the jubilant flowering of the crab apple trees in October and the harvesting of vegetables in the summer, this is a delightful and exquisitely photographed journey through the garden that tells the story of its evolution since The Garden at Stonefields was published in 2013. Sharing practical advice, too, Paul explains the gardener's essential quarterly tasks as well as his favourite and recommended plants for each season. But this is also a beautiful book of reflection on a much-loved garden to which a gardener has dedicated many years of time and care. Looking back on all he has achieved in this treasured space, Paul muses on creativity, achievements and disappointments, the human connection to the changing Australian landscape and the inevitabilities of change and the passage of time. More than just an intimate tour around Stonefields today, this book is an invitation to reflect on the meaning and rich rewards of gardening itself.   ...Show more
Little Veggie Patch Co
by Fabian Capomolla and Mat Pember; Fabian Capomolla; Mat Pember
$30.00
NZD
Category: Gardening
After years of helping clients grow fruit and vegetables, the Little Veggie Patch Co. crew believe anyone can grow their own food, in most any area in Australia. And in this bestselling easy-to-use guide they show you how simple it is! Fundamentals such as Soil, Climate, Watering, Composting, Worm Farms , Saving and Sowing Seeds, and Raised Garden Beds and Crates are all covered comprehensively - each with fully illustrated step-by-step plans that show how to create your own little veggie patch in any space. A complete A-Z of Edible Plants gives you vital information on more than 40 vegetables (and fruit trees), including detailed planting information, ongoing maintenance advice, tips on best companions and when to harvest. And the Weekend Activities scattered throughout the book will get the kids involved too, whether they're Making a Scarecrow, Building a Spud Tower or Growing Beans in a Bean Can. Lots of fun, and packed full of all the knowledge you'll need - plus recipes and some hilarious stories - this colourful guide is for anyone interested in growing their own food.   ...Show more