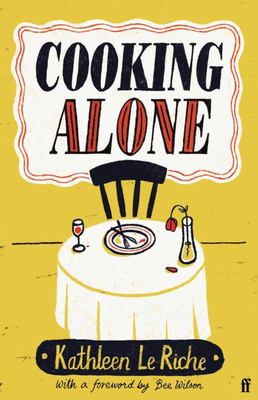 $23.00
NZD
Category: Food & Drink Writing
The Career Woman (who buys a chicken as a treat) The Bedsitter (who experiments with newfangled gadgets) The Old Lady (who feeds her menagerie of pets) The Schoolboy Moocher (who makes toffee and wallows in grapes) The Bachelor (who learns to stockpile food) The Lonely Mother, 9 a.m. - 5 p.m. (who becomes a toast connoisseur) Meet the experts in cooking alone . . . Supper for one? Cooking Alone (1954) is a delicious miniature compendium of tales inspired by a cast of eccentric solitary characters. Brimming with entertaining anecdotes, recipes (rabbit with aubergine and prunes, anyone?) and top tips (ever wondered how to store ice cream in a bedsit?), Kathleen Le Riche is a witty, charming guide to the single life. Reissued with a new foreword by Bee Wilson, this vintage delight is a hymn to the pleasures of dining solo. 'A clever book, and amusing too. Somebody ought to bestow its author's name upon a sauce.' Belfast News Letter 'Every servantless man and woman should read her.' Truth 'Delightful . . . Ingenious.' Home and Country ...Show more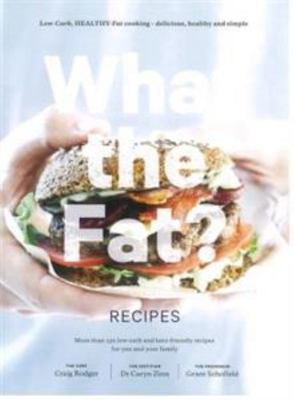 What the Fat Recipes
by Grant Schofield; Caryn Zinn; Craig Rodger
$50.00
NZD
Category: Special Diets
Low-Carb, HEALTHY-Fat cooking – delicious, healthy and simple Designed to make following an LCHF lifestyle simple, enjoyable and nourishing, What the Fat? Recipes brings together the authors' go-to easy, delicious and nutritious LCHF meal ideas. Embracing unique cultural flavours from across the globe a nd tried-and-trusted household staples, this comprehensive collection of over 130 recipes has all your LCHF meals covered. Broken into breakfasts, lunches, dinners, snacks, sweets and drinks – and even children's party treats – each recipe includes per serve nutritional information for carbs, protein, fat and energy as well as dietary guidelines for dairy-free and vegetarian options. You won't believe how easy and tasty it is to live an LCHF lifestyle! ...Show more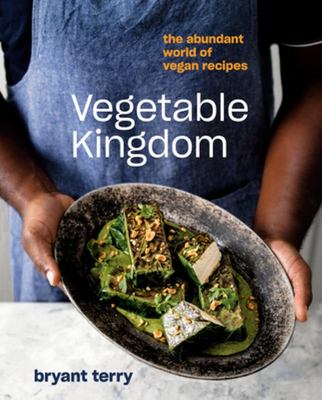 $60.00
NZD
Category: Vegan & Vegetarian
"Phenomenal . . . transforms the kitchen into a site for creating global culinary encounters, this time inviting us to savor Afro-Asian vegan creations."--Angela Y. Davis, distinguished professor emerita at the University of California Santa Cruz More than 100 beautifully simple recipes that teach you t he basics of a great vegan meal centered on real food, not powders or meat substitutes--from the James Beard Award-winning chef and author of Afro-Vegan Food justice activist and author Bryant Terry breaks down the fundamentals of plant-based cooking in Vegetable Kingdom, showing you how to make delicious meals from popular vegetables, grains, and legumes. Recipes like Dirty Cauliflower, Barbecued Carrots with Slow-Cooked White Beans, Millet Roux Mushroom Gumbo, and Citrus & Garlic-Herb-Braised Fennel are enticing enough without meat substitutes, instead relying on fresh ingredients, vibrant spices, and clever techniques to build flavor and texture. The book is organized by ingredient, making it easy to create simple dishes or showstopping meals based on what's fresh at the market. Bryant also covers the basics of vegan cooking, explaining the fundamentals of assembling flavorful salads, cooking filling soups and stews, and making tasty grains and legumes. With beautiful imagery and classic design, Vegetable Kingdom is an invaluable tool for plant-based cooking today. Advance praise for Vegetable Kingdom "In the great Black American tradition of the remix and doing what you can with what you got, my friend Bryant Terry goes hard at vegetables with a hip-hop eye and a Southern grandmama's nature. To paraphrase Maya Angelou, Bryant wants us to know that once we know vegetables better, we will cook vegetables better. He ain't lyin'."--W. Kamau Bell, comedian, author, and host of the Emmy Award-winning series United Shades of America " Terry's] perspective is casual and family-oriented, and the book feels personal and speaks to a wide swath of cooks . . . each dish comes with a recommended soundtrack, completing his mission to provide an immersive, joyful experience."--Publishers Weekly (starred review) ...Show more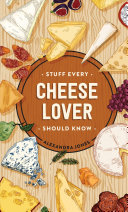 $23.00
NZD
Category: Food & Drink Writing | Series: Stuff You Should Know Ser.
This pocket-sized handbook to all things cheese is the perfect gift for artisan cheese lovers, home cheesemakers, and anyone who appreciates a good wedge of cheddar. It's hard to think of a more universally beloved food than cheese. But there's so much more to learn and enjoy beyond the plastic-wrapped blocks from the grocery store. Within the pages of this pocket-sized guide, you'll find information, how-tos, and trivia for cheese lovers of all levels. Casual cheese eaters and connoisseurs alike will learn about * How Cheese Is Made * Why Some Cheeses Melt Differently * How to Build a Festive Cheese Board for Entertaining * Pairing Cheese with Wine and Beer * How to Make Cheese at Home Plus an illustrated guide to cheese gadgets, terms every cheese lover should know, how to host a cheese tasting, how to make the ultimate grilled cheese, and much more! ...Show more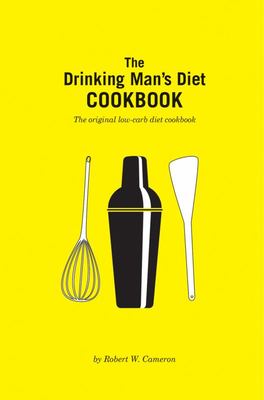 $30.00
NZD
Category: General Cooking
The Drinking Man's Diet Cookbook has stood the test of time--and it works for any low-carb diet In 1964, Robert Cameron wrote The Drinking Man's Diet, a little book of practical dieting wisdom that, together with its companion, The Drinking Man's Diet Cookbook, have sold more than 2.4 million copies. The accompanying cookbook-- now rereleased with a fresh design--digs deeper, providing you with examples of Cameron's tried-and-true approach to eating and living well: by reducing your intake of carbs, you don't have to cut out that wine or cocktail. The Drinking Man's Diet Cookbook scrutinizes the carbs for you, presenting more than 200 recipes, carefully planned menus, and a handy carbohydrate table that will keep you on track--and keep you at the party. With low-carb approaches to appetizers, main courses, desserts, and even your neglected best friend, bread, Cameron proves that cocktail hour need not be your dietary downfall. ...Show more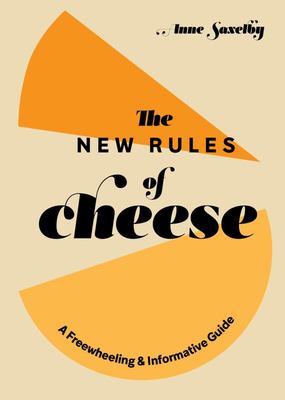 $30.00
NZD
Category: Food & Drink Writing
A fun and quirky guide to the essential rules for enjoying cheese "The New Rules of Cheese will empower you to choose a more flavorful future, one that supports the small dairies and cheesemakers that further the diverse and resilient landscape we so desperately need."--Dan Barber, chef and co-owner of Blue Hill This richly illustrated book from a lauded cheesemonger--perfect for all cheese fans, from newcomers to experts--teaches you how to make a stylish cheese platter, repurpose nibs and bits of leftover cheese into something delicious, and expand your cheese palate and taste cheeses properly. Alongside the history and fundamentals of cheese-making, you'll even learn why cheese is actually good for you (and doesn't make you fat ), find enlightenment on the great dairy debate--pasteurized versus not pasteurized--and improve your cheese vocabulary with a handy lexicon chart. ...Show more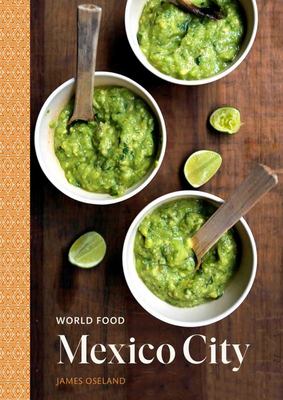 $50.00
NZD
Category: USA Mexico & Latin America | Series: World Food Ser.
Introducing World Food, an exceptional new cookbook series in the classic tradition, taking readers on a journey to the world's greatest cuisines and the remarkable cultures they come from. Whether you're an absolute beginner at Mexican cooking or already a pro, World Food: Mexico City is for you. This definitive and beautiful user's guide unlocks the secrets to real Mexican cuisine with more than fifty authentic, reliable recipes, while the compelling stories and photography tell the tale of the vibrant culinary capital of Latin America. You'll be taken to home kitchens, markets, and restaurants, where you'll get to know exemplary local cooks and learn how to master Mexican culinary traditions and techniques. Every recipe--from the vivid salsa with pan-roasted tomatoes to the soul-satisfying pork stew with corn, potatoes, and green beans--provides a cook's-eye lens into real Mexico City culture. Explore easy party food such as authentic guacamole and homemade tortilla chips; satisfying first courses such as cantina-style garlic soup and beer-infused "drunken" rice; or slow-cooked masterpieces such as Mexican-style stewed zucchini. Learn how to make family-friendly meals including ancho chiles stuffed with cheese, as well as standouts such as fall-apart tender roasted lamb with pasilla chiles, or tuna tostada garnished with chipotle mayonnaise and avocado--a modern classic from the beloved restaurant Contramar. With more than 150 photographs and a comprehensive illustrated reference chapter that tells you how to find, use, and store all the necessary ingredients, from cilantro to Mexican cheeses, World Food: Mexico City satisfies an appetite for new recipes, new ways to cook, and a new way of understanding one of the most exciting food destinations on the planet. ...Show more
$45.00
NZD
Category: General Cooking
Everyone is short of time these days. And most people still want to eat tasty, healthy food. This stylish cookbook contains 80 recipes that can be made with just 15 minutes of hands-on time to produce a healthy and delicious meal. Eleanor Ozich is well known for her blog tutorials and her previous succe ssful books and her fans are keen to see another cookbook in her effortlessly cool style. Eleanor says "The truth is, I love to cook and spend time in the kitchen; however, being a mum of three busy kids and juggling various jobs means that it's often not a priority. I'm sure I'm not alone! With little time for preparation, and even less for cleaning up the mess afterwards, the idea for this exciting, new cookbook became beautifully obvious." Including options for easy, healthy breakfasts, lunchbox fillers, no-mess tray bakes, one-pot wonders, throw-together salads and incredibly quick desserts, this book is perfect for the everyday person who enjoys eating well. You'll find plenty of savvy ways to create quick, weeknight meals, including recipes that are fancy enough for weekend entertaining. Combine with bright, colourful photography to accompany each dish, and you have a cookbook that's quite the feast for your eyes, too! ...Show more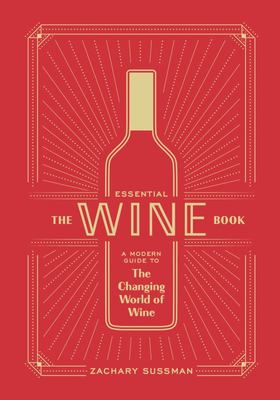 $40.00
NZD
Category: Wine Beer Spirits
A field guide to the new world of wine, featuring an overview of today's most exciting regions and easy-to-use advice on properly tasting wine, discovering under-the-radar gems, and finding the perfect bottle for any occasion.Highlighting wines from old world regions such as France, Italy, Spain, and Ge rmany to new world wines from the United States, Australia, New Zealand, Chile, and more, The Essential Wine Book tells you what to drink and why. Beginning with foundational information about how wine is made, how to taste it, and how to understand terroir, wine expert and journalist Zachary Sussman then gives an overview of the most important and interesting wine regions today--both established and still emerging. For instance, the great French wines of Burgundy and Champagne are already well known, but for affordable bottles you can easily find at your local wine shop, Sussman profiles up-and-coming producers in other regions, including the Jura, Languedoc-Roussillon, and more. In a similar vein, California's Napa Valley has for decades been the source of America's most prestigious wines, but here you'll learn about other areas of the state that are gaining recognition, from Lodi to the Santa Rita Hills. You'll find user-friendly "just the highlights" notes for each region, as well as recommendations for producers and particular bottles to seek out. Diving deep into what makes each region essential and unique, this comprehensive guides gives new wine drinkers and enthusiasts alike an inside track on modern wine culture. ...Show more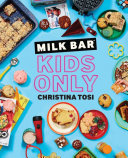 $45.00
NZD
Category: Kids at the Stove
Over 85 stellar, totally do-able desserts and other fun-fueled treats for kids (or adults ) to make, from Christina Tosi, founder of Milk Bar and MasterChef Junior judge   Dedicated to the next generation of young bakers, Milk Bar: Kids Only presents more than eighty-five fun and empowering recipes to inspire imagination in the kitchen, from Apple Pie Waffles to PB&J Cereal Treats to Strawberries and Cream Cupcakes to marshmallowy Choco Crunch Cookies. This is a cookbook that teaches kitchen skills--perfect for kids as well as anyone who's learning to bake--and reminds newbies and veteran bakers alike that a little personality adds a a whole lot to the mix. Whether they're transforming a donut into a milkshake or creating their own flavored butters for smearing onto biscuits, readers will have plenty of opportunities for mixing and matching within recipes to help their creativity run wild. ...Show more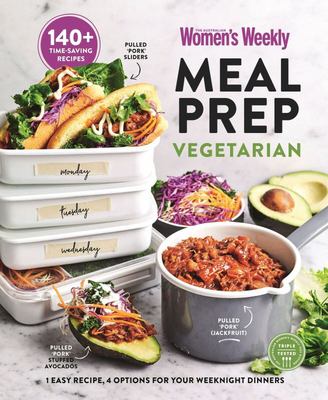 $37.00
NZD
Category: Vegan & Vegetarian
After a busy day working or running around after the kids, sometimes you just don't have the willpower or the creativity to prepare a family meal, let alone one that's healthy. To ensure you don't resort to takeaway or fast food, you need to have nutritious prepped meals in the fridge, ready to heat and serve. This book not only gives you inspiration for what to cook, but we've fine-tuned the meal prepping process by taking the same ingredients and making them into four different weekly meals, minimising your time even further in the kitchen. ...Show more
$55.00
NZD
Category: Baking, Bread, Desserts
100 classic British bakes and their history - with recipes and photography by the inimitable Regula Ysewijn, award-winning author, Anglophile, photographer and food stylist.