$38.00
NZD
Category: Booker and Pulitzer Prize Winners | Reading Level: Adult
Booker Prize Winner 2020. It is 1981. Glasgow is dying and good families must grift to survive. Agnes Bain has always expected more from life. She dreams of greater things: a house with its own front door and a life bought and paid for outright (like her perfect, but false, teeth). But Agnes is abando ned by her philandering husband, and soon she and her three children find themselves trapped in a decimated mining town. As she descends deeper into drink, the children try their best to save her, yet one by one they must abandon her to save themselves. It is her son Shuggie who holds out hope the longest. Shuggie is different. Fastidious and fussy, he shares his mother's sense of snobbish propriety. The miners' children pick on him and adults condemn him as no' right. But Shuggie believes that if he tries his hardest, he can be normal like the other boys and help his mother escape this hopeless place. Douglas Stuart's Shuggie Bain lays bare the ruthlessness of poverty, the limits of love, and the hollowness of pride. A counterpart to the privileged Thatcher-era London of Alan Hollinghurst's The Line of Beauty, it also recalls the work of Édouard Louis, Frank McCourt, and Hanya Yanagihara. It is a blistering debut by a brilliant novelist with a powerful and important story to tell.     ...Show more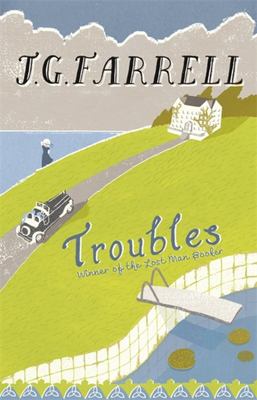 $32.00
NZD
Category: Booker and Pulitzer Prize Winners | Series: W&N Essentials Ser. | Reading Level: very good
Winner of the Lost Man Booker Prize   1919: After surviving the Great War, Major Brendan Archer makes his way to Ireland, hoping to discover whether he is indeed betrothed to Angela Spencer, whose Anglo-Irish family owns the once-aptly-named Majestic Hotel in Kilnalough. But his fianc e is strangely alt ered and her family's fortunes have suffered a spectacular decline. The hotel's hundreds of rooms are disintegrating on a grand scale; its few remaining guests thrive on rumors and games of whist; herds of cats have taken over the Imperial Bar and the upper stories; bamboo shoots threaten the foundations; and piglets frolic in the squash court. Meanwhile, the Major is captivated by the beautiful and bitter Sarah Devlin. As housekeeping disasters force him from room to room, outside the order of the British Empire also totters: there is unrest in the East, and in Ireland itself the mounting violence of "the troubles."   Troubles is a hilarious and heartbreaking work by a modern master of the historical novel. ...Show more
$25.00
NZD
Category: Booker and Pulitzer Prize Winners | Series: Canons
Annie Dillard has spent a lifetime examining the world around her with eyes wide open, drinking in all things intensely and relentlessly. Whether observing a sublime lunar eclipse or a moth consumed in a candle flame, the trembling of lily pads on a pond or hundreds of red-winged blackbirds taking fligh t, Dillard's awe at the fragility of the natural world rejuvenates and inspires pleasure and heartache. Precise in language and deeply meditative in spirit, this is a landmark collection from one of America's masters. ...Show more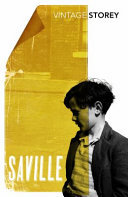 Saville
by David Storey
$28.00
NZD
Category: Booker and Pulitzer Prize Winners
'I never thought we'd do it. Come up from nowt, and now see where we are', says Colin Saville's father when his son wins a place at the grammar school in town. In spite of his brilliance, Colin is uneasy in finding his footing in 1940s middle class society, so different from the mining village of his ch ildhood. He makes tentative friendships and meets girls over long, empty summers but feels like an outsider with them and, increasingly, at home. Following the pattern of David Storey's own early years, Saville is a remarkably honest portrait of the tensions between parents and children, the difficulties of making one's own way in life and the social divisions that persist still. ...Show more
$26.00
NZD
Category: Booker and Pulitzer Prize Winners | Reading Level: good
'They all broke the rules. They all crossed into forbidden territory. They all tampered with the laws that lay down who should be loved, and how. And how much.' This is the story of Rahel and Estha, twins growing up among the banana vats and peppercorns of their blind grandmother's factory, and amid sce nes of political turbulence in Kerala. Armed only with the innocence of youth, they fashion a childhood in the shade of the wreck that is their family: their lonely, lovely mother, their beloved Uncle Chacko (pickle baron, radical Marxist, bottom-pincher) and their sworn enemy, Baby Kochamma (ex-nun, incumbent grand-aunt). Arundhati Roy's Booker Prize-winning novel was the literary sensation of the 1990s: a story anchored to anguish but fuelled by wit and magic. ...Show more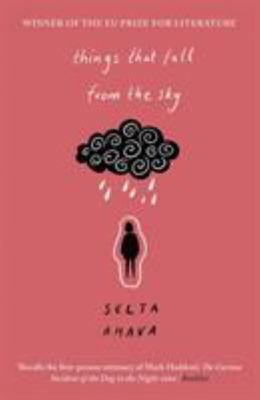 Things That Fall from the Sky
by Selja Ahava; Emily Jeremiah (Translator); Fleur Jeremiah (Translator)
$23.00
NZD
Category: Booker and Pulitzer Prize Winners
A young girl loses her mother when a block of ice falls from the sky. A woman wins the lottery jackpot twice in a row. A man is struck by lightning five times. They are all searching for an explanation for these random events, for a way to come to terms with the unexpected turns their lives have taken. After her mother's death, Saara and her father move in with her Auntie Annu. While Saara dwells on all the things that are left unfinished when someone dies o from gardening and house renovations to bedtime stories o her dad is overwhelmed with anger. Annu keeps the family going, until she wins her second lottery jackpot, and falls into a deep sleep. Things that Fall from the Sky is a story of everyday life, a meditation on the passing of time, the endurance of love and the inevitability of change. This prize-winning novel by one of Finland's best-loved writers is touching readers' hearts all over the world. ...Show more
$24.00
NZD
Category: Booker and Pulitzer Prize Winners
Teeming with energy, humour and heart, a love song to black Britain told by twelve very different people. Grace is a Victorian orphan dreaming of the mysterious African father she will never meet. Winsome is a young Windrush bride, recently arrived from Barbados. Amma is the fierce queen of her 1980s squatters' palace. Morgan, who used to be Megan, is blowing up on social media, the newest activist-influencer on the block. Twelve very different people, mostly black and female, more than a hundred years of change, and one sweeping, vibrant, glorious portrait of contemporary Britain. Bernardine Evaristo presents a gloriously new kind of history for this old country- ever-dynamic, ever-expanding and utterly irresistible. ...Show more
$25.00
NZD
Category: Booker and Pulitzer Prize Winners
J. M. Coetzee's Booker Prize-winning novel Disgrace, set in post-apartheid South Africa, takes us into the disquieting mind of twice-divorced university teacher David Lurie as he loses his job and his honour after engaging in an ill-advised affair with a susceptible student. When he retreats to his dau ghter's farm, a brutal attack highlights their fractured relationship. Is it only through intense suffering and shame--his own as well as that of others--that David can begin to change, to understand his country and what it means to be human? In Disgrace, this Nobel-Prize winning writer examines ideas of evil, violence, dignity and redemption in a country dominated by the power dynamics of race. ...Show more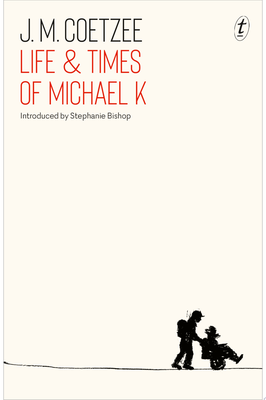 $25.00
NZD
Category: Booker and Pulitzer Prize Winners
There was a cord of tenderness that stretched from him to the patch of earth beside that dam and must be cut. It seemed to him that one could cut a cord like that only so many times before it would not grow again. Michael K is returning his elderly mother to her rural birthplace when she dies, leaving him to the mercy of roving armies in a South Africa gripped by war. Locked up, he escapes, determined to live life on his own terms. This compassionate and life-affirming novel speaks to the human need for connection--to each other and to the world--and an interior life. ...Show more
$30.00
NZD
Category: Booker and Pulitzer Prize Winners | Series: Penguin Essentials Ser.
'I'm writing a history of the world,' she says . . . And in the process, my own.' Claudia Hampton is dying. A professional historian in her seventies, she casts her mind back through her own life to identify the currents and winds upon which she has been cast adrift. We see how this strong, independent woman, growing up between the wars, finds her life subtly entwined with others. She meets and loses her true love in war-torn Egypt, finds an untrustworthy lover, gives birth to a daughter she cannot love and attempts to reconcile who she has become with the woman she always wants to be . . . Winner of the Booker Prize'Leaves its traces in the air long after you've put it away.' Anne Tyler ...Show more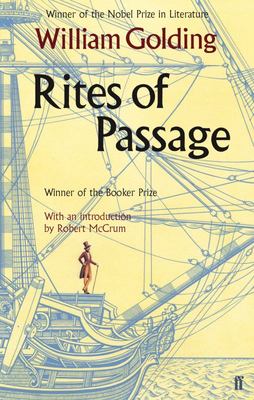 Rites of Passage
by William Golding; Robert McCrum (Introduction by)
$26.00
NZD
Category: Booker and Pulitzer Prize Winners
With an introduction by Robert McCrumThe first volume of William Golding's Sea Trilogy.Sailing to Australia in the early years of the nineteenth century, Edmund Talbot keeps a journal to amuse his godfather back in England. Full of wit and disdain, he records the mounting tensions on the ancient, sinkin g warship where officers, sailors, soldiers and emigrants jostle in the cramped spaces below decks. Then a single passenger, the obsequious Reverend Colley, attracts the animosity of the sailors, and in the seclusion of the fo'castle something happens to bring him into a 'hell of degradation', where shame is a force deadlier than the sea itself.'The work of a master at the full stretch of his age and wisdom - necessary, provoking, urgent, rich, complex and rare.' The Times 'An extraordinary novel.' Observer 'Golding's best and most accessible story since Lord of the Flies .' Melvyn Bragg ...Show more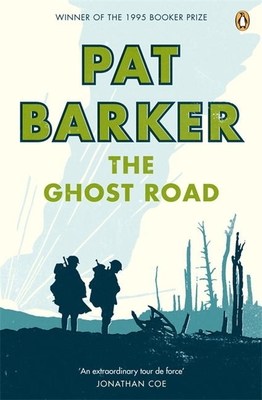 $28.00
NZD
Category: Booker and Pulitzer Prize Winners | Series: Regeneration Ser.
1918, the closing months of the war. Army psychiatrist William Rivers is concerned for the men who have been in his care - particularly Billy Prior, who is about to return to combat in France with young poet Wilfred Owen. This book offers an account of the devastating final months of the First World War . ...Show more